17-Jul-2020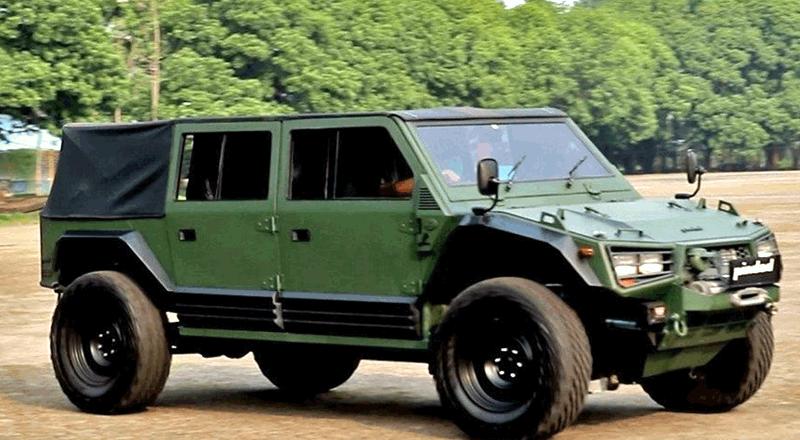 ---
PT Pindad (Persero) officially introduced the latest product in the tactical vehicle segment (Rantis), Defence Studies reports. This time, the product created by the SOE is a bit little different from usual. Abraham Moses, President Director of PT Pindad (Persero), said that the Rantis, named Maung, does indeed have differences. The concept leads to lightweight Rantis that can be used on highways or off-road terrain.
In terms of specifications, Abraham Moses, CEO of PT Pindad, said that the development of Maung itself was completed more than three years ago, followed by a long process for the construction design. Starting from the chassis, the body, dimensions to other original technical calculations were worked out by Pindad. The quality of the materials used for this military vehicle is not arbitrary: "For the process, we have conducted more than two years of trials, especially in the chassis sector", Abraham Moses said.
"The Toyota Hilux 2,494 cc, 16-Valve DOHC turbo diesel engine and the transmission do not come from Pindad," he said. The power generated by this engine is 149 hp, while the torque is set at 400 Nm. The engine is coupled to a six-speed manual transmission, with a rear differential lock.
Source: armyrecognition.com