10-Jan-2019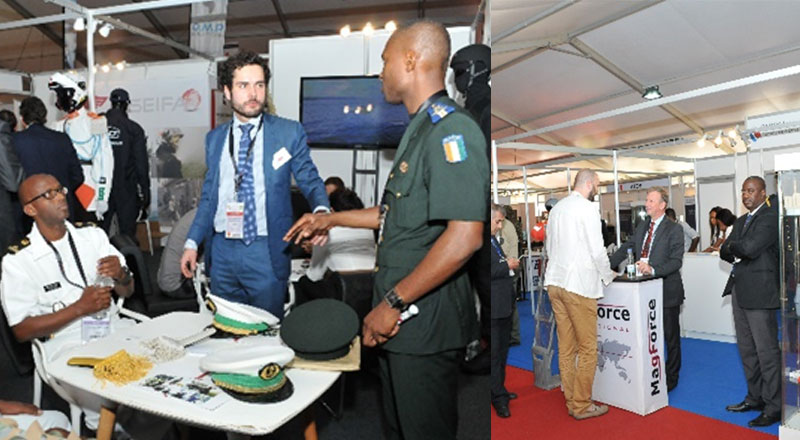 ---
Shield Africa 2019: Over 130 exhibitors already registered..
Exhibitors from around the world will showcase their security and defence solutions and equipment at ShieldAfrica, the international trade fair of reference in the security domain.

For 2019 edition, 132 exhibitors have already registered their participation. 29 countries are represented including South Africa, Bulgaria, China, Côte d'Ivoire, United States, Israel, Kazakhstan, Turkey ... The most represented countries: Israel, China, United States, but also companies from Kazakhstan and Turkey.
Four countries are represented by the national pavilions: South Africa, Bulgaria, Belarus and France.

The show is becoming increasingly international. Most of the 2017 exhibitors will come back in 2019 such as Airbus, Cristanini, Thales, Nexter, etc. Among the new exhibitors we can mention Rafael, Otokar, Elbit, and many others.
Exhibitors' most represented activities:
uniforms and personal protective equipment


detection, identification and monitoring equipment


communication systems


vehicles for the armed and security forces


shelters and modular infrastructure


small-calibre arming


speedboats and light crafts

The 5th edition of ShieldAfrica, international Security and Defence exhibition will take place at Ecole de Police d'Abidjan (Côte d'Ivoire), from 22 to 24 January 2019. Organised by the Ivorian company COGES Africa, the trade fair is sponsored by the Ministry of the Interior and Security of Côte d'Ivoire. International conference, supported by the Ministry of State, Ministry of Defence will be held the day before the exhibition, on the 21st of January. It will be dedicated to border security issues.