22-Jun-2020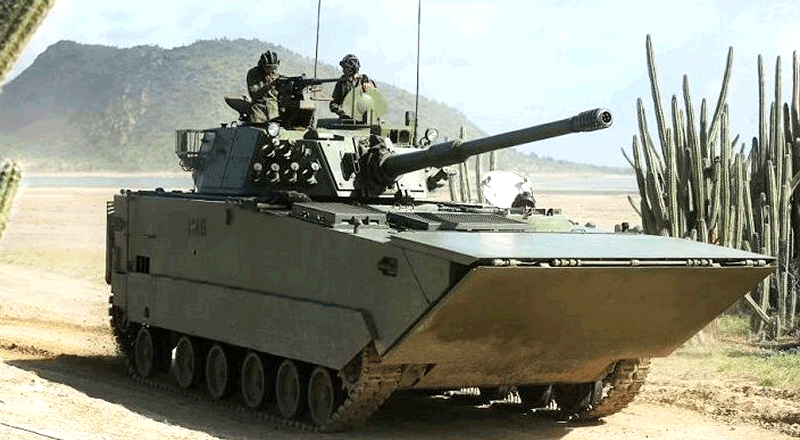 ---
According to Defense Studies, the Royal Thai Navy has provided a budget for 3 Amphibious Assault Vehicles in the framework of a first acquisition phase, worth 405 million baht. The vehicle type has not yet been specified but it is expected to be Chinese the VN-16/18, as the Navy already expressed interest in this vehicle. The Royal Thai Navy has sent a team to China, as this country is already supplying landing craft to the RTN.
The ZTD-05, also named VN-16 in the export version, is an amphibious light tank designed and manufactured in China by NORINCO, especially for naval infantry units. The ZTD-05 is armed with a 105 mm gun. The ZTD-05 belongs to the series of amphibious vehicles developed by China. It is the fastest and most advanced medium-sized AAV. The ZTD-05 was designed for China by the Russian Tula KBP bureau, using the fighting compartment of the Russian BMP-3 armored infantry fighting vehicle as the starting point. The Kurgan machine-building plant was involved in the development of the rest of the vehicle, as well as the launch of its mass production.
Other options include the US-made AAV-7 (formerly LVTP-7) and the South Korean KAAV-7A1. The United States is ready to sell refurbished second-hand AAVs at an advantageous price. The Royal Thai Navy already operates AAV-7s and, at Defense and Security Thailand 2019 in Bangkok, Chaiseri was displaying its upgraded version of the AAV-7 designated AAVP7A1.
Source: armyrecognition.com