31-May-2020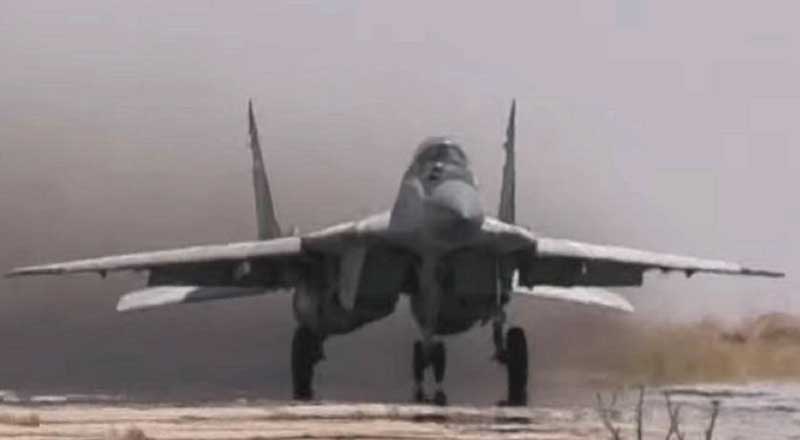 ---
According to news published on May 30, 2020, by the Syrian Arab News Agency SANA, Russia has delivered the second batch of an advanced version of the MiG-29 fighter aircraft to the Syrian armed forces during a ceremony at Hmeimim base in Lattakia.
The first pilots of the Syrian air force will begin to carry out missions on those planes in Syrian airspace in June 2020.
The Mikoyan MiG-29 (NATO name Fulcrum) is a fourth-generation jet fighter aircraft designed and manufactured in Russia. Developed in the 1970s by the Mikoyan design bureau, it entered service with the Russian Air Force in 1983 and remains in use by the Russian Air Force as well as in many other nations. It has the capability to destroy air targets by day and night in VFR and IFR weather conditions and jamming environment and to defeat ground (waterborne) targets.
Armament for the MiG-29 includes a single GSh-30-1 30 mm cannon in the port wing root. This originally had a 150-round magazine, which was reduced to 100 rounds in later variants. Three pylons are provided under each wing (four in some variants), for a total of six (or eight). The inboard pylons can carry either a 1,150 liter (300 US gal) fuel tank, one Vympel R-27 (AA-10 "Alamo") medium-range air-to-air missile, or unguided bombs or rockets. Some Soviet aircraft could carry a single nuclear bomb on the port inboard station. The outer pylons usually carry R-73 (AA-11 "Archer") dogfight air to air missiles, although some users still retain the older R-60 (AA-8 "Aphid"). A single 1,500-litre (400 US gal) tank can be fitted to the centerline, between the engines.
According to military sources, the Syrian Air Force uses the Mig-29SM, an enhanced version of the Mig-29S. The SM version in the MiG-29 family is capable of carrying high-precision air-to-surface TV-homing missiles. Armament of the MiG-29SM can include Kh-29T air-to-surface missiles and AB-500Kr and KAB-5000D guided aerial bombs.
Source: airrecognition.com