08-May-2020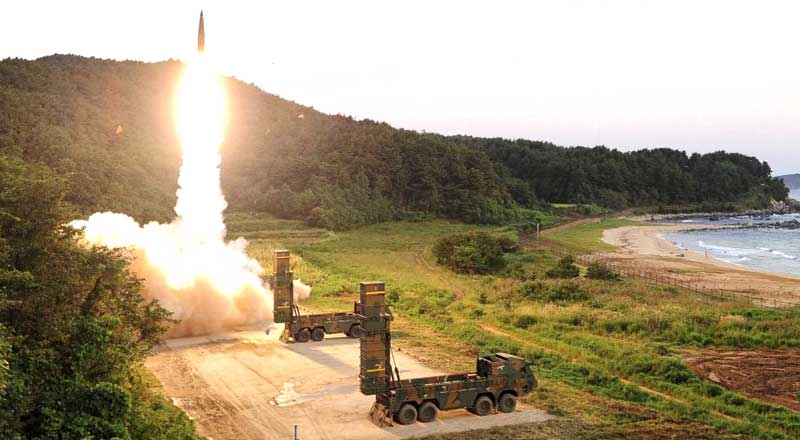 ---
The test-firing of the Hyunmoo-4 took place at the Anheung test site run by the state-run Agency for Defense Development in Taean on South Korea's west coast, but one of two projectiles that were tested reportedly misfired.
The Hyunmoo is a family of ballistic missiles fully designed and developed by South Korea that was actually deployed. The first variant, the Hyunmoo-1 was test launch in 1986 with a payload of 480 kg and at a range of 180 km.
The Hyunmoo-2A was the first of South Korea's attempts to develop a newer indigenous ballistic missile with an increased range, over Hyunmoo-1. This version can reach a target at a maximum range of 300 km. The upgraded version of Hyunmoo-2B, named Hyunmoo-2C, was unveiled in 2017. The ballistic missile has an increased range of 800 km
In 2006, the South Korean defense ministry released a statement that it had been testing several cruise missiles under the series of Hyunmoo-3 which were similar to the American Tomahawk. The first official model, Hyunmoo-3B, was unveiled in 2009 with a maximum range of 1,000 km
According to South Korean information, the new Hyunmoo IV ballistic missile is fitted with a new 1,000-kilogram (2,200-pound) warhead capable of destroying North Korea's underground military facilities, command centers, and its leadership and is probably a variant of the extended-range Hyunmoo-2C missile. The new Hyunmoo IV has a maximum firing range of 800 km.
Source: armyrecognition.com