23-Aug-2018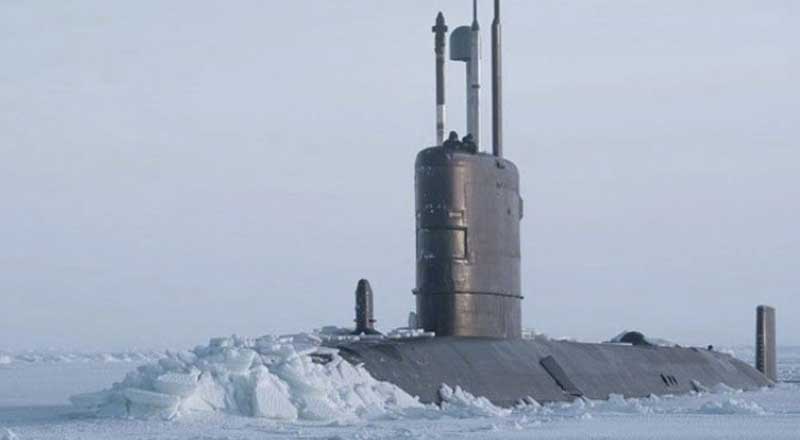 ---
The British government should be "extremely wary" of Russia's military intentions in the Arctic and re-establish Cold War-type capabilities to counter emerging threats in the region, according to an influential parliamentary committee.
In a report entitled 'On Thin Ice: UK Defence in the Arctic', the House of Commons Defence Committee is calling on ministers to:
Outline the under-ice capabilities of Royal Navy (RN) submarines and set out a policy for future exercises beneath the polar ice cap
Explain the concept of operations for Queen Elizabeth-class aircraft carriers deployed to the North Atlantic and High North
Assess the role of the Albion-class amphibious assault ships in operations to defend NATO's northern flank before deciding whether or not to keep them in service
Ensure UK military aircraft have the range and resilience to sustain operations in the Arctic, and have been tested thoroughly in such environments
Justify the decision to acquire only nine P-8A Poseidon maritime patrol aircraft (MPAs) for the Royal Air Force
Reinstate the Royal Marines' extreme cold weather training in northern Norway to 'normal' levels in 2019.
As ice cover recedes and access to the Arctic and its resources becomes easier, the report – published on 15 August – warns that "the UK and its allies should be extremely wary of Russia's intentions in the region".
The authors highlight a "tenfold increase in Russian submarine activity in the North Atlantic" with manoeuvres in the Greenland-Iceland-UK (GIUK) Gap "currently equalling or surpassing Cold War levels".
'On Thin Ice' repeats previously-expressed concerns about the reduction of the United Kingdom's anti-submarine warfare (ASW) capability, stating, "There are not enough platforms available for the task in hand, and vessels that are in service are often committed to standing tasks elsewhere".