25-Aug-2018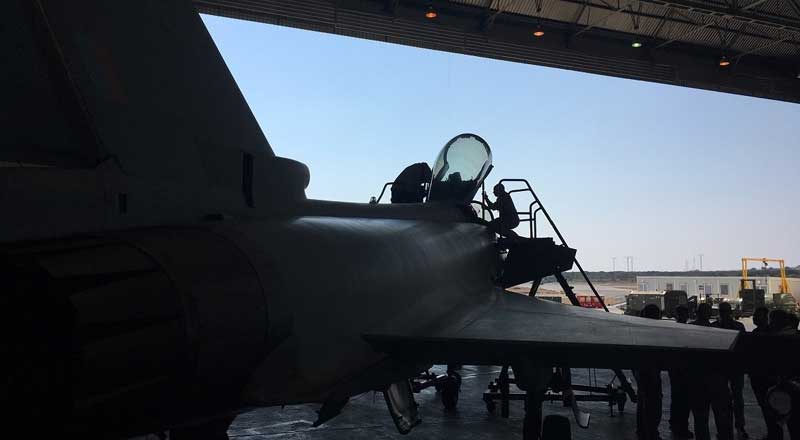 ---
RAF AKROTIRI, Cyprus — The first pair of warplanes thunder overhead shortly after 7:30 a.m., followed quickly by another. As the tourist city of Limassol, Cyprus, wakes up in the hazy distance, the British Typhoon and Tornado pilots are on their way to deliver what officials hope will be the final blow against a holdout of Islamic State fighters just one hour of flight time away in Syria.
This sprawling base at the southern tip of the former U.K. protectorate of Cyprus is the heartbeat of Operation Shader, the British contribution to a U.S.-led international campaign against the self-proclaimed caliphate of the Islamic State. The militant group has been heavily decimated, but officials here warn that the remaining fighters are still able to hold pockets of land in Syria.
After the coalition air campaign reportedly killed tens of thousands of fighters in the past years, 1,500 or so remain today, though estimates reported earlier this month put that number at 30,000. The extent of their so-called caliphate, a nightmarish regime of terror and torture for those living under its reign, is now reduced to 2 percent of the territory it once held throughout Iraq and Syria.
"We are down to the last few villages," said Group Capt. Chas Dickens, who heads 903 Expeditionary Air Wing based here.
Defense News visited RAF Akrotiri at the invitation of Typhoon-maker Eurofighter, which paid for travel and accommodations.
Dickens's arsenal includes Eurofighter Typhoon and Panavia Tornado aircraft, prized for their speed in quickly reaching the battlefield from here. Both jets can carry Paveway IV bombs — the air wing's main weapon against ISIS — plus surveillance and targeting equipment.