20-Apr-2020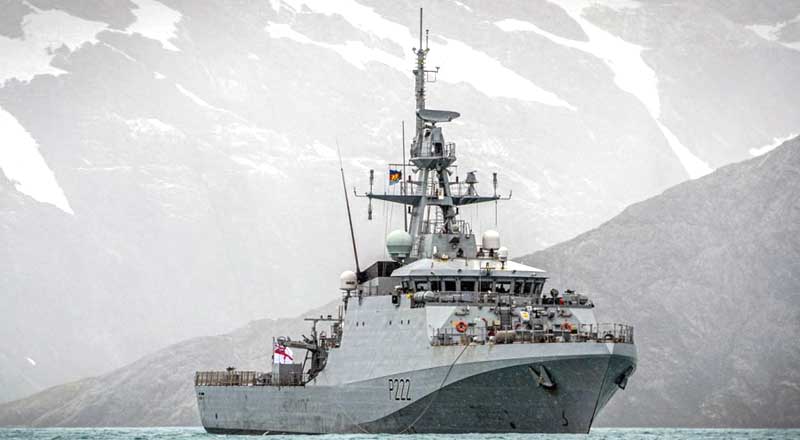 ---
British Royal Navy New Patrol Ship HMS FORTH Debuts in South Georgia

For the first time since arriving in the South Atlantic, HMS Forth crossed 850 miles of icy ocean to patrol the waters around South Georgia.
The distant archipelago forms part of the territory 2,000-tonne Forth, which arrived in the Falklands at the turn of the year as the islands' new patrol ship, must reassure and, ultimately, protect.
The Falklands patrol ship spends the majority of her time around the namesake islands. But several times a year it heads to South Georgia for a mix of military training, providing support to the island authorities and British Antarctic Survey scientists.0
HMS Forth is a Batch 2 River-class offshore patrol vessel in active service with the Royal Navy. Named after the River Forth, she is the first Batch 2 River-class vessel to be built. She was commissioned into the Royal Navy on 13 April 2018, following a commissioning ceremony at her homeport HMNB Portsmouth. As of January 2020, she replaced HMS Clyde as the Falklands Patrol ship.
In terms of specifications, the HMS Forth has a full load displacement of 2,000 tons. With a total length of 90.5 m (296 ft 11 in), a beam of 13 m (42 ft 8 in) and a draught of 3.8 m (12 ft 6 in), the ship can reach a cruising speed of 24 knots and offers a range of 5,500 nm.
The HMS Forth's main armaments comprise of a 30 mm cannon, 4 General purpose machine guns and 2 Miniguns.
Source: navyrecognition.com