26-Jan-2021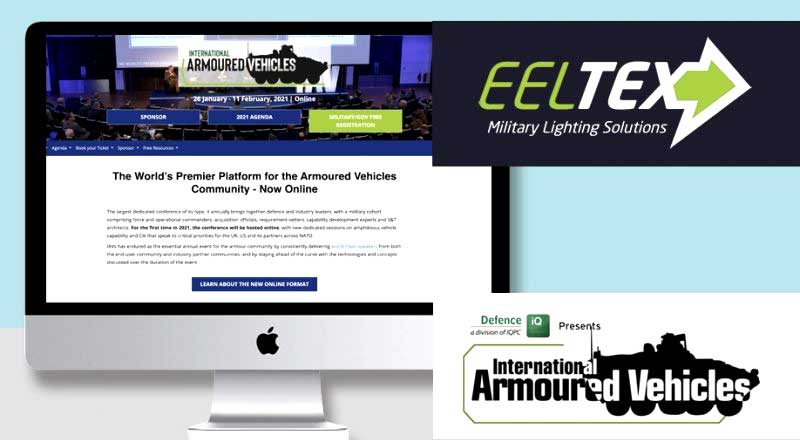 ---
International Armoured Vehicles 2021 | The premier platform for the armoured vehicles community.
This year the International Armoured Vehicles Conference is online due to the Covid-19 pandemic and will run from 26 January – 11 February 2021. The online conference provides a platform to showcase innovation, discuss market development and provide networking opportunities.
EELTEX's business development team leader Alan Thornton is on hand to discuss EELTEX – EELS /VELS Solutions. The cost-effective Emergency Egress Lighting Systems for armoured vehicles designed to save lives.