20-Apr-2020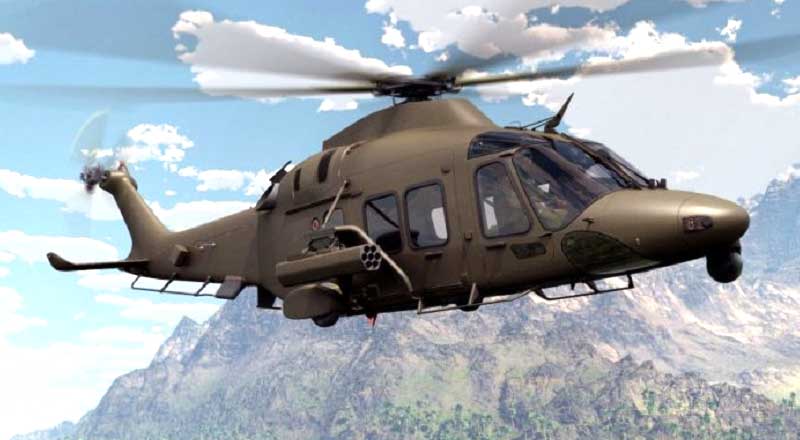 ---
The AW169M is the military variant of the latest generation AW169 4.8t twin-engine helicopter, designed to the latest FAR/JAR/EASA requirements as well as those of military, homeland security and government users.
The AW169M can successfully perform a wide variety of roles including Troop Transport, Logistics Support, Surveillance and Reconnaissance, Special Forces Operations, Command and Control, Medical Evacuation and Casualty Evacuation, Search and Rescue and Personnel Recovery.
The platform can be customised with a large range of equipment, sensor and weapon systems to provide outstanding mission flexibility to military operators.
The platform features outstanding power, agility and manoeuvrability, which provides excellent handling characteristics in a wide range of operating conditions including hot and high. The unique transmission design provides power to hydraulic, electrical and air conditioning systems with the rotors stopped (APU mode) optimising response time and availability. The cabin is the most spacious in its class and features a constant height cross section for rapid reconfiguration and ease of access. Pilots benefit from a latest-generation, open-architecture avionics suite, including a fully digital glass cockpit and unprecedented external visibility, providing advanced tactical and situational awareness.
Source: airrecognition.com