23-Jun-2020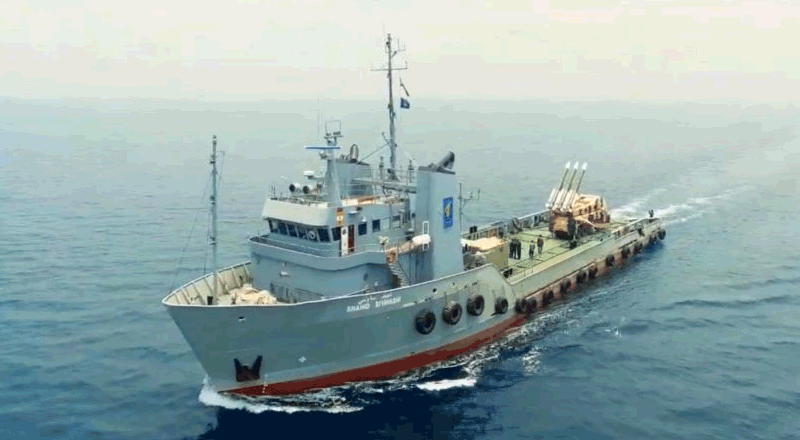 ---
For the first time, new images of the naval version of the 3rd of Khordad Air Defense Shield were released for the first time. Precisely one year after a US intruding drone was shot down over the Southern coasts of Iran by the Islamic Revolution Guards Corps (IRGC) Aerospace Force.
Iran has made major breakthroughs in its defense sector and reached self-sufficiency in producing military equipment and hardware despite coping Western sanctions and economic pressure. The Islamic country has produced different powerful missile defense systems in recent years, including Third of Khordad.
Images of the anti-aircraft missile stationed on a small naval vessel have appeared in Iranian media amidst official claims that Tehran has test-fired a sea-based version of the Khordad air defense system. Third of Khordad missile system mounted on the IRGC Shahid Siavoshi frigate is capable of target lock and missile fire with the frigate on the move.
Latterly, Commander of the Air Defense Force Brigadier, General Reza Shaban announced IRGC plans to manufacture long-range high-altitude air defense systems.
About Khordad 3:
Khordad 3 is a domestic Iranian design which was first unveiled in 2014.
The Third of Khordad Air Defense Shield fires Taer-2 Missiles which have also been developed and mass-produced at the IRGC Aerospace Force. The system has an operational range of between 50 and 75 kilometers and can intercept airborne targets as high as 25 to 30 kilometers.
Equipped with a powerful phased array radar, the system can engage and intercept 4 active targets at each round and has been assigned for countering tactical and strategic aircraft, helicopters, cruise missiles and drones and can also shoot down its targets under electronic warfare conditions.
Source: navyrecognition.com