22-May-2020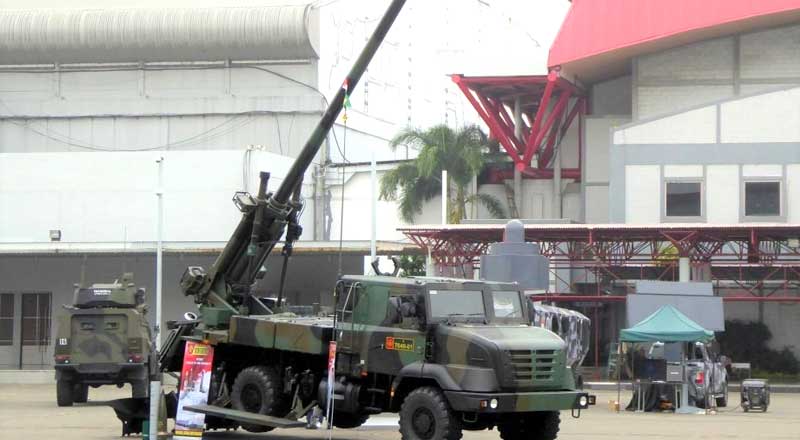 ---
On May 22, Army Recognition mentioned armaments contracts signed by Morocco with France and, at last, officially announced. According to Michel Cabirol in the French newspaper La Tribune, it is possible to publish precisions about one of the two types of equipment (we shall come back later on the second one): Caesar self-propelled howitzers.
Earlier this year, Nexter signed a 200 million euro contract for the sale of Caesar self-propelled howitzers (EUR 170 million) and its ammunition (30 million). They will be assigned to some of the 13 artillery battalions.
The Artillery is organized in units operating self-propelled howitzers, towed howitzers, MLRS and air defense systems, mortar carriers. The equipment includes: 350 155mm M109 SPH in different versions, 60 203mm M110A2 SPH, received as EDA from USA, and 100 155mm Mk F3 remain in service. Note that only 155mm towed howitzers are deployed all along the Moroccan Wall, which includes 140 155mm (M198, FH-70, M-1950, M114), 18 130mm (M1954) and 54 105mm (M101 and L118) are deployed in different regions. 3 Battalions of MRLS are also listed as part of RMAs inventory, the first with 36 122mm BM-21, the second with 36 300mm AR2 and third with 400mm WS-2D. The Nexter 155mm Caesar SPHs are a precious addition to this arsenal.
The Royal Moroccan Army army is about 200,000 troops strong, In case of war or state of siege, an additional force of 200,000 Reservists and paramilitary forces, including 24,000 regulars of the Royal Moroccan Gendarmerie and 30,000 Auxiliary Forces come under the Ministry of Defense command.
Source: armyrecognition.com