30-Apr-2020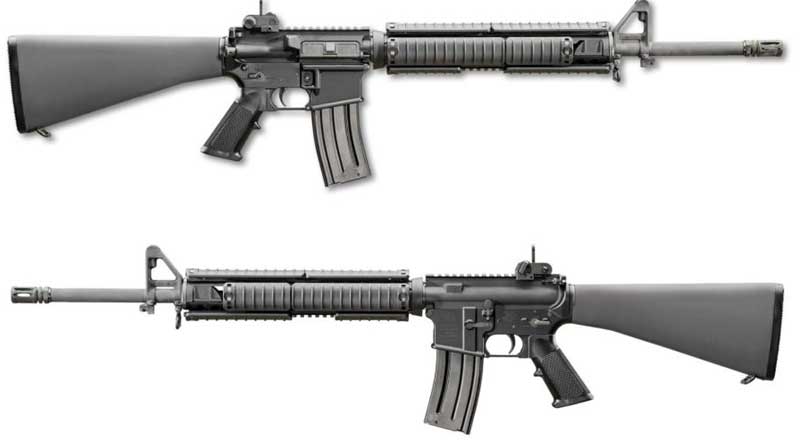 ---
Bids were solicited via the internet with three received. Work locations and funding will be determined with each order, with an estimated completion date of April 28, 2025. U.S. Army Contracting Command, Detroit Arsenal, Michigan, is the contracting activity.
The FN M16A4 is an M16A2 with a removable handle and full-length quad Picatinny rail. The M16A2 assault rifle was developed at the request of the United States Marine Corps to improve on the M16A1 and went into large scale production by 1987. Improvements included a thicker barrel in front of the front sight, modified flash suppressor (closed on bottom), new polymer buttstock (lighter and stronger, faster barrel twist (from 1:12 to 1:7), and spent case deflector for left-hand users.
The M16A4 is chambered to fire the 5.56x45mm (.223) NATO cartridge. It is a select-fire rifle having semi-automatic and three-round burst fire capabilities. Cartridges are magazine-fed, and firing is achieved via a direct impingement gas operating system.
Specifications
Caliber: 5.56x45mm NATO
Operation: direct impingement
Magazine capacity: 30 rounds
Weight: 8.79 lb. w/ 30 rounds mag.
Overall length: 39.63"
Effective range: 550 - 800m
Twist rate: 1:7" RH
Rate of fire: 800 RPM
Source: armyrecognition.com