09-May-2020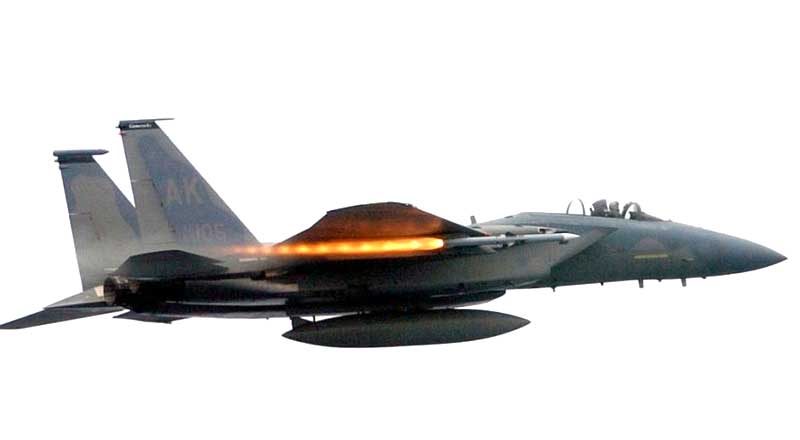 ---
Hungary to request purchase of US AIM-120C-7 C-8 Advanced Medium-Range Air-to-Air Missiles

On May 8, 2020, the U.S. State Department has made a determination approving a possible Foreign Military Sale to Hungary of sixty (60) AIM-120C-7/C-8 AMRAAM­ER missiles, and two (2) spare AIM-120C-7/C-8 AMRAAM-ER guidance sections and related equipment for an estimated cost of $230 million.
The Government of Hungary has requested to buy sixty (60) AIM-120C-7/C-8 AMRAAM­ER missiles, and two (2) spare AIM-120C-7/C-8 AMRAAM-ER guidance sections. Also included are four (4) AMRAAM-ER training missiles (CATM-120C); missile containers; spare and repair parts; cryptographic and communication security devices; precision navigation equipment; software, site surveys; weapons system equipment and computer software support; publications and technical documentation; common munitions and test equipment; repair and return services and equipment; personnel training and training equipment; integration support and test equipment; and U.S. Government and contractor, engineering, technical and logistics support services; and other related elements of logistical and program support. The total estimated cost is $230 million.
This proposed sale improves Hungary's defense capability to deter regional threats and strengthen its homeland defense. The sale is in support of Hungary's acquisition of the National Advanced Surface to Air Missile System (NASAMS) air defense system and would provide a full range of protection from imminent hostile cruise missiles, unmanned aerial vehicles, rotary wing and fixed wing threats. This sale will contribute to Hungary's interoperability with the United States and other allies. Hungary should not have any difficulties absorbing this equipment into its armed forces.
The AIM-120 Advanced Medium-Range Air-to-Air Missile, or AMRAAM (pronounced AM-ram), is an American beyond-visual-range air-to-air missile (BVRAAM) capable of all-weather day-and-night operations. Designed with a 180mm diameter form-and-fit factor, and employing active transmit-receive radar guidance instead of semi-active receive-only radar guidance, it has the advantage of being a fire-and-forget weapon when compared to the previous generation Sparrow missiles.
The AIM-120C deliveries began in 1996. The C-variant has been steadily upgraded since it was introduced. The AIM-120C-6 contained an improved fuse (Target Detection Device) compared to its predecessor. The AIM-120C-7 development began in 1998 and included improvements in homing and greater range (actual amount of improvement unspecified). It was successfully tested in 2003 and is currently being produced for both domestic and foreign customers.
Source: airrecognition.com