10-Jun-2020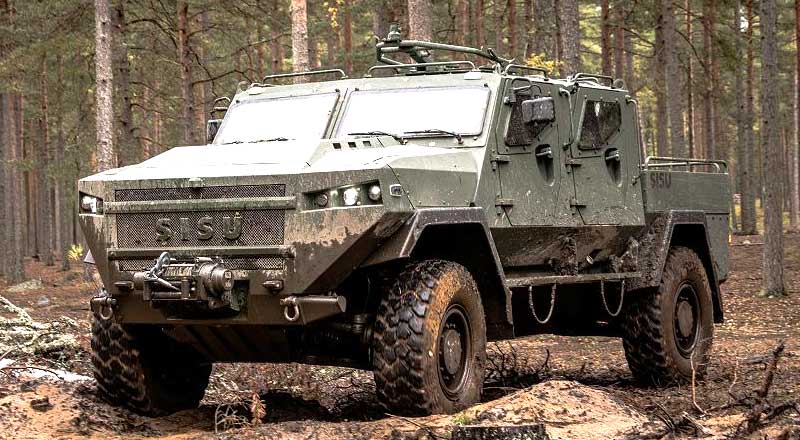 ---
The Finnish Army has announced the acquisition of six SISU GTP 4×4 light tactical vehicles from Oy Sisu Auto for testing purposes. The Defence Forces' Logistics Command took the decision of acquisition on June 4. The total value of the contract, excluding VAT, is approximately EUR 3.8 million. The six vehicles are scheduled to be delivered during 2021.
SISU GTP 4×4 is a modular armored vehicle family developed by Oy Sisu Auto Ab. The 300 hp Mercedes-Benz OM926 engine and Allison automatic transmission together provide the SISU GTP with the power and torque that are essential in the wide range of operational tasks that the vehicle is intended for.
The vehicle technology of the SISU GTP series (engine, transmission, electrical system, driver interface) is similar to the one used for various Mercedes-Benz vehicles, hence the life cycle costs are economical, and the services can be taken care of by the same method as for Mercedes-Benz trucks. Also, as these Mercedes-Benz vehicles are in operational use in numerous countries, the security of spare parts supply is available worldwide. Furthermore, the serial manufacturing is efficient due to the wide use of mass-produced components and technologies.
The General Purpose variant utilizes the same updated Backbone structure as the APC variant, and these crew bodies, i.e. the General Purpose body and the APC body, are interchangeable. Separate Backbone and Crew Body structures result in unmatched versatility, enabling numerous variants for different operational uses, as well as easy maintainability even in field conditions. The solution of separate vehicle sections also creates an exceptionally comfortable and noiseless environment for the crew. Interchangeable components and maintainability are also important factors in Life Cycle Support economy.
An independent suspension system and a differential lock in each wheel give SISU GTP exceptional mobility in severe off-road terrain. The modular vehicle structure allows operational-specific protection solutions: the protection level can be increased with an additional add-on kit or replacement components as necessary, also in field conditions. The vehicle is designed to carry chosen weapon systems for self-defense.
Source: armyrecognition.com