13-Apr-2020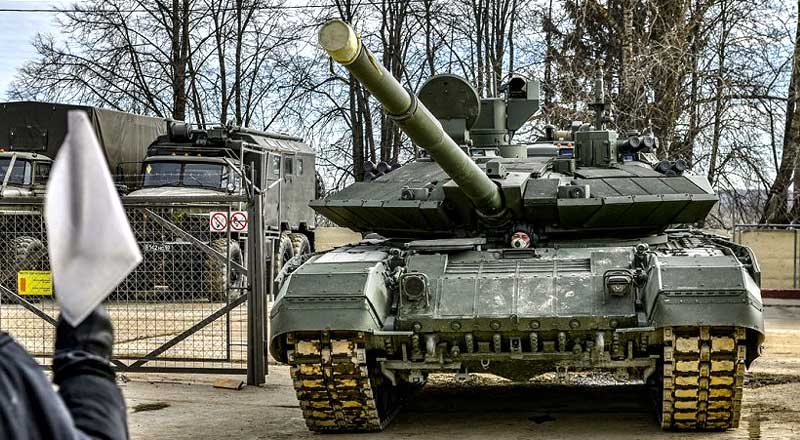 ---
The design of the T-90M Model 2017 Proryv-3 is similar to all the family of Russian T-90 MBT with a driver at the front, turret in the center with commander and gunner and the power pack at the rear. As for all current Russian MBTs, the T-90M Proryv is equipped with an automatic carousel loader mounted on the turret floor and also on the rear wall of the turret. The T-90M features a new all-welded turret design protected by the Relikt ERA (Explosive Reactive Armor) armor fitted at the front and on each side of the turret. It features higher protection performance and serviceability compared with the Kontakt-5 ERA suite.
The T-90M Model 2017 Proryv-3 is motorized with a V-92S2 engine developing 1,000 hp coupled to a manual transmission with seven forward and one reverse gears. It can run at a maximum road speed of 60 km/h with a maximum cruising range of 550 km.
The T-90M is also protected by a soft- and hard-kill active protection systems (APS), which seems similar to the Afganit system installed on the T-14 Armata. It is also equipped with a new multi-channel sighting system that allows employing weapons at any time of day or night and, as its major advantage, it can exchange data with other vehicles in real-time.
Source: armyrecognition.com