06-May-2022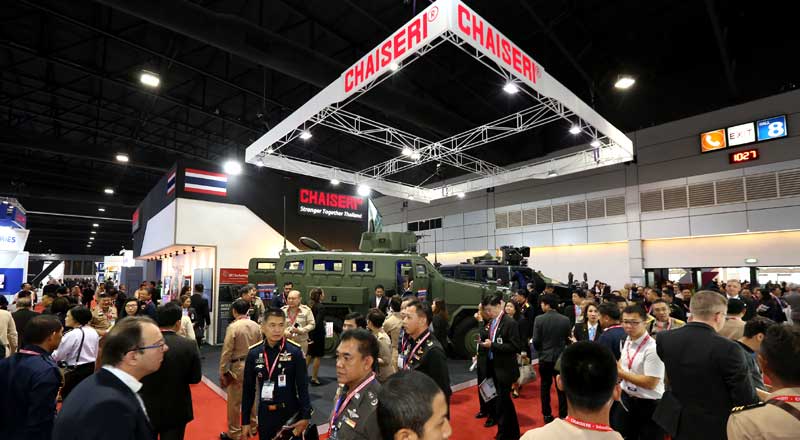 ---
For 20 years, Defense & Security has been one of the most important and dynamic ASEAN defense and internal security events. With full support from the Thai Ministry of Defense, the Royal Thai Armed Forces, and major manufacturers from around the world who will be in attendance; making Defense & Security 2022 event will be one of the most important Defense & Security exhibitions ever held in the ASEAN region.
Based on the concept of 'The Power of Partnership', Defense & Security 2022's success has been built on relations that encourage developing partnerships. The 2022 show marks the show's tenth edition in the industry as a major platform for defense and internal security companies from around the world to build relationships with key decision makers and high-ranking military personnel. The show will be held from 29 August to 1 September 2022 at IMPACT, Bangkok, Thailand.
Defense & Security 2022 is expected to host over 10,000 visitors from all over the world and more than 200 official delegations including Ministers of Defence, Chiefs of Armed Forces and High-Ranking Government officials from 25 countries are expected to attend - especially from ASEAN. Local delegations are also expected along with the Chiefs of Armed forces and other high-ranking Thai military, Police, and related Government & Private agencies. Quality networking functions will be arranged, including official Lunches, VIP Tours, the Networking Reception, Government -to- Government (G2G) and Government -to- Business (G2B) Meetings. All will exchange views and are projected to establish long-term associations and partnerships.
MAJOR COMPANIES CONFIRMED TO PARTICIPATE
Most of the world's leading defense and security companies in the industry have already confirmed participation. Top names include MBDA, THALES, SAAB, DIEHL, ASELSAN, EMBRAER, DAMEN, CHAISERI and many others. There will also be more than 15 National Pavilions from USA, France, Singapore, Israel, Germany, Korea, China, Czech Republic, Thailand etc.
The exhibition will feature a full display of defense and internal security equipment and will include weapons systems, guns, missiles, tanks, UAV's, transport vehicles, vessels, satellites, telecoms, and a wide range of electronic defense technology. A full display of equipment ranging from security products such as CCTV, intruder alarms, access and electronic security, personal handguns, body armor, riot control equipment, protective gloves, night-vision technology, communication jamming devices and many other cutting-edge products from major manufacturers will also be showcased at the show.
Running in conjunction with Defense & Security 2022 will be several highly informative Seminars and Conferences plus live demonstrations that will cover a range of relevant areas. There will be international seminars relating to current issues in the defense & internal security industry and include topics such as Future of Thailand Defence Industry Development. All will be delivered by experts in their field and should not be missed.
FOR PROFESSIONALS ONLY
The show will be open to professionals in the defense and security industry only but is not open to the public. Online Pre-registration is now open. You are strongly advised to pre-register online to avoid queuing at the show. Why not do it now! For Pre-registration or more information visits www.asiandefense.com.