31-Aug-2020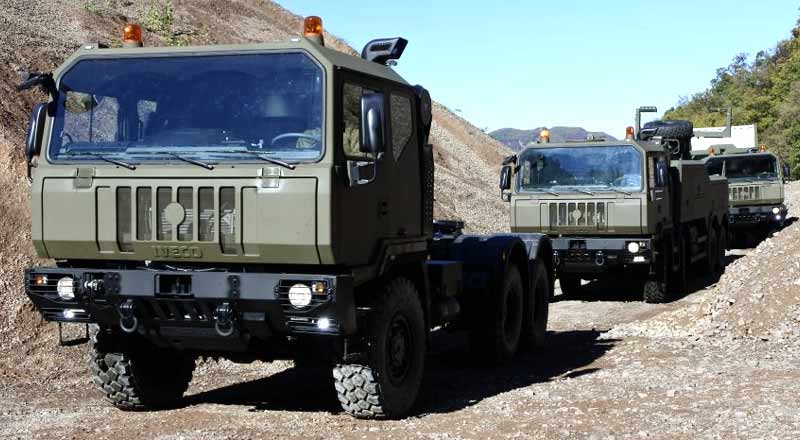 ---
The creation of Iveco Defence Vehicles Romania has officially been announced on Aug.25 during the groundbreaking ceremony, held at the new plant grounds in Petresti (DB), Romania.
Following the order signed last December with the Romanian Ministry of National Defence, as part of a framework agreement including more than 2,900 high mobility trucks, Iveco Defence Vehicles, in partnership with Geo-Sting, is establishing a manufacturing site for the assembly of high mobility tactical and logistic military vehicles in the Romanian automotive district Petresti (DB).
Romania's Prime Minister Ludovic Orban, Minister of National Defence Nicolae Ciuca and Minister of Economy Virgil Popescu together with Alfonso Chiettini, Iveco Defence Vehicles' Vice President Operations, have attended today's groundbreaking ceremony for the assembly line dedicated to the Romanian Armed Forces. Alfonso Chiettini took this special occasion to state: "Having been chosen by the Romanian Ministry of National Defence for the supply of up to 2,900 high mobility trucks is a great honor for Iveco Defence Vehicles and the creation of this new facility clearly states Iveco DV's commitment to timely fulfill all its contractual obligations.
Moreover, it represents the company's aim to reinforce its role as key provider of land defence solutions to the Romanian Armed Forces, thanks to its wide product range including armoured, amphibious and multirole vehicles and its proven engineering and system integration capabilities. The strategic location of this facility gives us the opportunity to develop important partnerships with several Romanian companies and to strengthen our aftersales organization in order to further improve our customer proximity."
According to the contract, series production of the vehicles is expected to begin in February 2021 with an estimated productive capacity of up to 440 units per year, counting also on the production support of Iveco Defence Vehicles' Italian plants. The production portfolio foresees 16 different types of high mobility trucks, with and without protected cabs, according to the specific configurations required by the Romanian National Ministry of Defence.
Source: armyrecognition.com