29-Dec-2020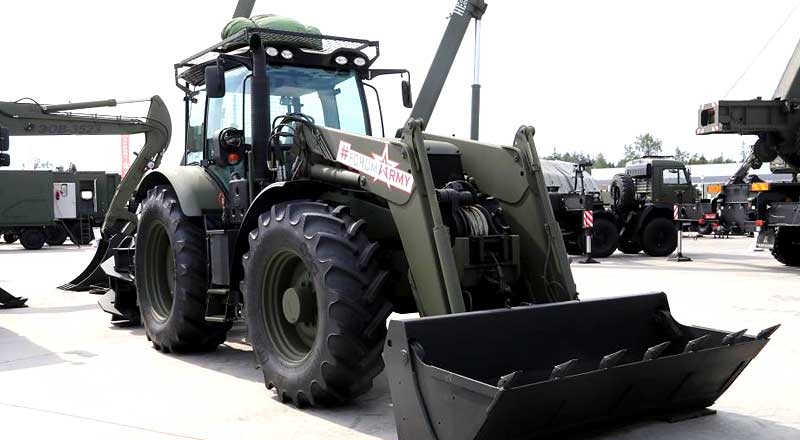 ---
Russian Strategic Missile Force engineer units continued to receive special hardware in 2020, including new KDM road-building vehicles, the Russian Defense Ministry's press office said. This year, missile large units based on the territory stretching from the Tver Region in central Russia to the Irkutsk Region in East Siberia got KDM road-building vehicles, the Russian press office added.
"The advanced KDM wheeled road-building vehicle developed specifically for Strategic Missile Force engineer units will replace five types of engineer hardware designed to prepare and service combat patrol routes and field positions for ground-mobile missile systems," the press office said.
The KDM vehicle can replace the obsolete BAT-M tracked and PKT wheeled trail builders, as well as the BKT-RK2 bulldozer.
The advanced KDM is superior to the above-mentioned vehicles in terms of its characteristics and it also features several new capabilities. In particular, its detachable equipment is fit for cargo handling.
Besides, the KDM may be furnished with equipment for stump uprooting, abatis clearing and cutting of reinforced-concrete and metal objects, if need be.
It was reported earlier that the Strategic Missile Force was planned to receive 12 road-building vehicles in 2020. The Strategic Missile Force got about 30 KDM vehicles in 2019 and more than 100 vehicles of the type from 2017 to 2019.
The KDM is a road-building vehicle based on the ATM 5280 modern tractor which has been developed to eliminate the revealed drawbacks and to expa,d potentialities od the wheeled loaders. The main advantages of the wheeled road-building vehicle by distinct to the universal road-building vehicle are its lower weight and dimensions characteristics, which allows its transportation by all kinds of military transport vehicles.
Source: armyrecognition.com