05-Jun-2020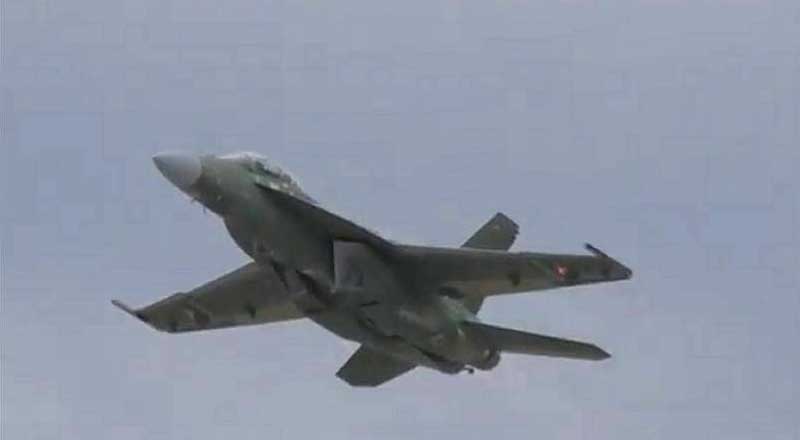 ---
According to a Tweet released by Boeing Defense on June 4, 2020, the new generation F/A-18 Super Hornet Block III fighter aircraft has conducted its first flying test and Boeing expects to deliver the first aircraft to the U.S. Navy in the coming weeks.
The Boeing F/A-18 Super Hornet is twin-engine, carrier-capable, multirole fighter aircraft variants based on the McDonnell Douglas F/A-18 Hornet. It was designed for traditional strike applications such as interdiction and close air support without compromising its fighter capabilities. With its excellent fighter and self-defense capabilities, the F/A-18 at the same time increases strike mission survivability and supplements the F-14 Tomcat in fleet air defense. F/A-18 Hornets are currently operating in 37 tactical squadrons from air stations world-wide, and from 10 aircraft carriers.
Super Hornet, is highly capable across the full mission spectrum: air superiority, fighter escort, reconnaissance, aerial refueling, close air support, air defense suppression and day/night precision strike. Compared to the original F/A-18 A through D models, Super Hornet has longer range, an aerial refueling capability, increased survivability/lethality and improved carrier suitability.
The F/A-18C and D models are the result of a block upgrade in 1987 incorporating provisions for employing updated missiles and jamming devices against enemy ordnance. C and D models delivered since 1989 also include an improved night attack capability. The E and F models have built on the proven effectiveness of the A through D aircraft. The Super Hornet provides the aircrew the capability and performance necessary to face 21st-century threats.
The F/A-18A and C are single-seat aircraft. The F/A-18B and D are dual-seaters. The B model is used primarily for training, while the D model is the current Navy aircraft for attack, tactical air control, forward air control and reconnaissance squadrons. The newest models, the E and F were rolled out at McDonnell Douglas Sept. 17, 1995. The E is a single seat while the F is a two-seater.
The Super Hornet has an internal 20 mm M61 rotary cannon and can carry air-to-air missiles and air-to-surface weapons. Additional fuel can be carried in up to five external fuel tanks and the aircraft can be configured as an airborne tanker by adding an external air refueling system.
The new F/A-18 Super Hornet Block III will integrate new capabilities as an Advanced Cockpit System that includes a new 10x19 inch touch screen providing the pilot with the capability to see, track and target multiple long-range targets generated by the common tactical picture.
The Super Hornet Block III will be fitted with a new 9,000+ hour life airframe to provide 3,000 additional hours by incorporating design changes into production aircraft based on lessons learned from the Service Life Analysis Program.
Conformal fuel tanks will be integrated into the F/A-18 Block III offering long-range with low-drag. The shoulder-mounted tanks can carry 3,500 pounds of fuel and reduce drag, allowing the aircraft to operate longer, go faster and/or carry more weight.
The F/A-18 Super Hornet Block III will have new long-range detection capabilities thanks to the use of a Block II Infrared Search and Track (IRST) system that can detect threats without having to depend on a radar which may jam, generating a multi-ship, common tactical picture at long range, allowing the Super Hornet to operate as a smart sensor node on the network.
Source: navyrecognition.com