01-Mar-2022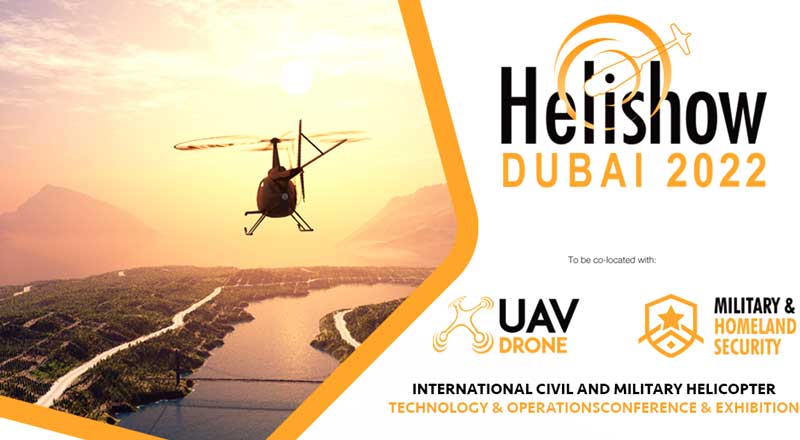 ---
Since 2004, the Dubai Helishow has brought together key decision-makers and influencers from across the commercial, civil defense, military helicopter, UAV Drones, and Homeland Security sectors.
The UAE is currently one of the world's leading users of technology and innovation, more than four times the global average, that's why all the helicopter community will be very keen to showcase their latest innovations, including UAV and homeland security world-class companies to the buyers of the leading companies from sectors such as oil & gas, manufacturing, public services, security forces, emergency rescue, private companies, and luxury transportation.
The 3 day-event offers an unrivaled platform for the community of helicopter, UAV Drones, and homeland security companies to exhibit their products, services, and technologies to the Middle East and worlds Markets .
In addition to a highly specialized, international visitor profile, the event's business-to-business platforms are designed to create unparalleled opportunities for you to engage face-to-face with business leaders, buyers, fleet owners and prospects; opening your doors to new business in one of the most dynamic helicopter markets globally. Dubai Helishow 2022 is your fast track to new business.