31-Aug-2020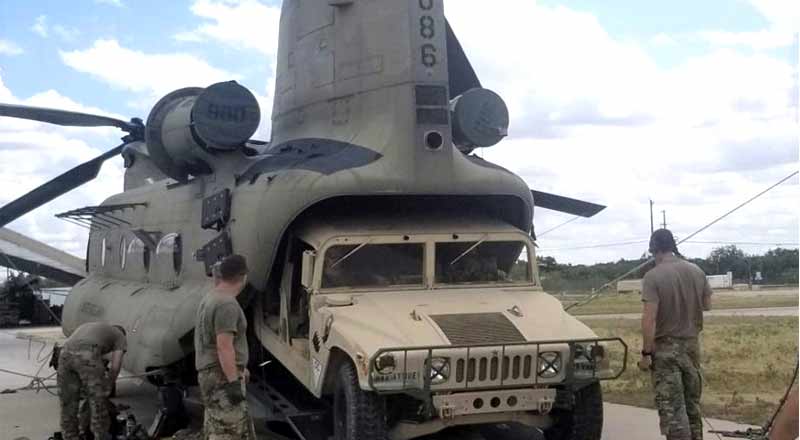 ---
In the framework of training to air assault operations, a Humvee has been loaded on to a Boeing CH-47 Chinook helicopter assigned to Bravo Company, 2-104th General Support Aviation Battalion, 28th Expeditionary Combat Aviation Brigade at the 28th ECAB's mobilization station.
Air assault is gaining momentum in many armies, with the Russian army stressing on air dropping of heavy equipment (including armored vehicles with crew onboard) and parachuting.
In the U.S. Army, the Boeing CH-47 Chinook remains the workhorse used to airlift a wide range of medium and heavy equipment, namely vehicles. As it appears on the attached picture, a Humvee represents the largest vehicle that can fit inside a Chinook.
Source: armyrecognition.com