07-May-2020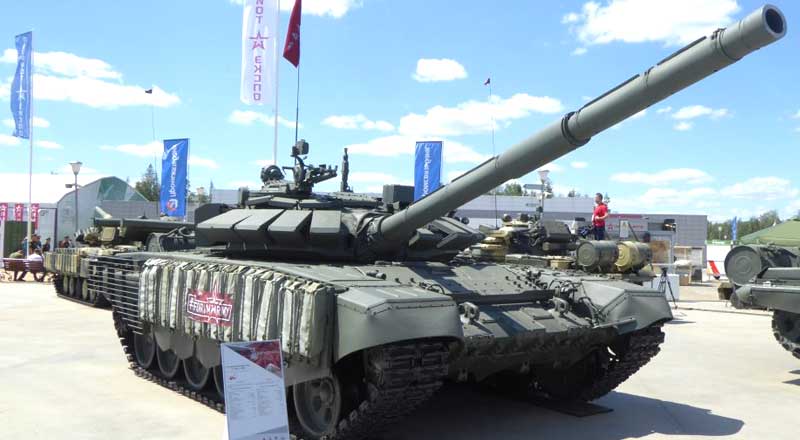 ---
Russian Army armored units are expected to receive more than 120 upgraded T-72B3M main battle tanks by the yearend, the Defense Ministry's press office said: "Under the state defense procurement program, the manufacturing enterprises will deliver the fighting vehicles with improved combat and running capabilities to the Defense Ministry".
The T-72B3M is an upgraded version of the T-72B3 which is the latest modernized version of the T-72. The T-72B3M project was unveiled to the public during the Final of International Russian army Tank Biathlon competition in October 2014. According to Russian military engineers, the T-72B3M is comparable to the more advanced T-90A, but at a much lower cost.
In March 2016, it was announced that Russia was planning to upgrade its 150 T-72 main battle tanks to the T-72B3M version, spending 2.5 $37 million on this program. Since 2017, tank units of the Western and Southern military districts of the Russian army have received T-72B3Ms. In June 2017, it was announced that the first modernized T-72B3M main battle tanks had entered service with the Belarus army.
The T-72B3M has a new 1,130 hp engine that is more powerful than that of the T-72B3 tank by almost 300 hp. The T-72B3M tank has been reinforced with bar armor providing protection from high-explosive antitank (HEAT) munitions, as well as new-generation of ERA (explosive reactive armor) screens. The tank's fighting compartment was upgraded as well: the 125mm gun has improved ballistic properties and an extended service life, associated with a digital ballistic computer; a panoramic sight has been mounted on the commander's workstation.
Source: armyrecognition.com