02-Jan-2023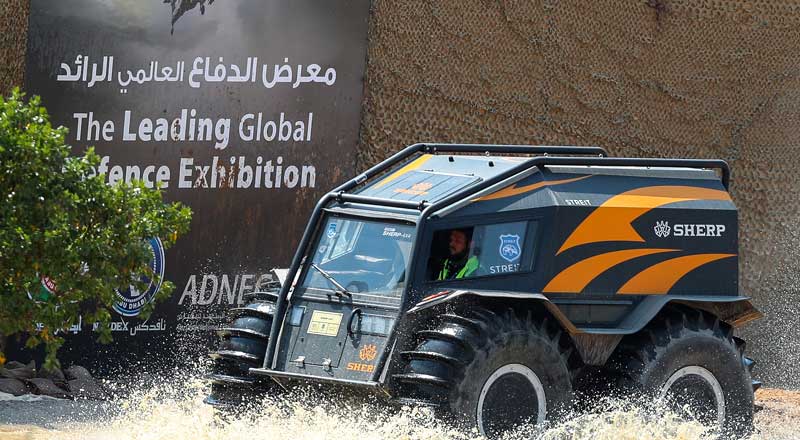 ---
Abu Dhabi, UAE – 2nd of January 2023: Under the patronage of HH Sheikh Mohamed bin Zayed Al Nahyan, President of the UAE, ADNEC Group is set to host the 16th edition of the International Defence Exhibition and Conference (IDEX 2023) and the 7th edition of the Naval Defence Exhibition and Conference (NAVDEX 2023), which will take place on 20-24 February 2023. Organised by ADNEC Group at the Abu Dhabi National Exhibition Centre, in association with the UAE Ministry of Defense, the events are set to showcase a wide range of new features and attract leading participants and exhibitors from the international defence industry.
The upcoming edition of IDEX marks the 30th edition of the event and, along with NAVDEX these events have become the largest of their kind in the world. The events are expected to host high-calibre participation, including leaders, decision-makers, ministers and senior officials, as well as industry experts and professionals from all over the world.
As part of the event week, in a first of its kind, ADNEC will host a series of high-level round table discussions with prominent industry thought leaders and commentators. These leading industry experts will gather to discuss recent and critical topics around the defense and naval industries, with an outcomes based objective to collaborate on focused industry reports.
IDEX and NAVDEX will introduce IDEX Next_Gen, a space dedicated for startups which will enable entrepreneurs to demonstrate their solutions and technologies in the defense and naval sector to leading figures in the industry. The events will also introduce the Innovation Trail, a focused journey through the exhibition, highlighting the latest products and innovations for the defence and naval community, from the world's leading brands. Exhibitors will be able to submit their newest and most innovative products and solutions for selection as part of this curated journey, which will attract the interest thousands of international and local buyers.
On the content side, and again as a first of its kind, IDEX and NAVDEX will each feature dedicated free to attend theatres for attendees to learn about the latest industry critical topics., NAVDEX Talks, located in the brand new marina hall, will focus on the naval defence industry, whereas IDEX Talks will include sessions that will cover a variety of engaging topics related to the global defence sector. These topics include: Women and, Youth in Defence, Defense Heroes and Motivational Masterclasses.
The events will also feature an area for fans of defense history. 'Defence Through the Decades' will showcase an interactive gallery style, highlighting products and technology from the industry throughout the past 30 years.
IDEX and NAVDEX provide a globally leading platform, showcasing the latest international defence innovations and technologies, along with the most advanced technology and equipment developed by defence industries across the world. The previous editions in 2021 recorded renowned success, welcoming over 62,000 visitors and more than 900 local, regional and international companies from 59 countries, in addition to hosting 35 national pavilions.