18-Apr-2020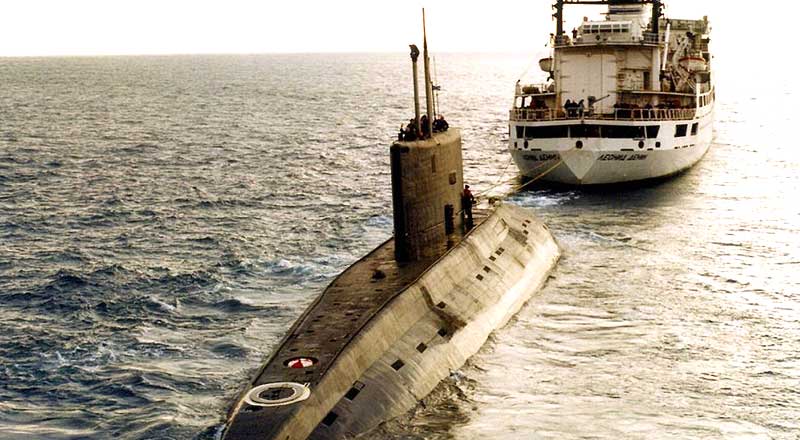 ---
"It's a kind of negligence if the Islamic Republic does not think about using nuclear propulsion in submarines … this domestic capability exists in the Defense Ministry regarding the production of submarines bigger than Fateh and certainly, the developing of submarine propulsion is on the agenda of the Navy," Rear Admiral Khanzadi said.
The stance of the Islamic Republic of Iran towards nuclear energy is clear and defined and the Leader of the Islamic Revolution has many times highlighted its peaceful nature, he added.
All the country's organizations are moving in the defined framework regarding the nuclear program, Rear Admiral Khanzadi said, adding, "None of the international pacts ban using peaceful nuclear energy but the peace we are talking about doesn't find meaning without maintaining defense readiness."
"When there is no deterrence and readiness for a defense, no peace and stability will be established and so the Armed Forces of the country are present to ensure sustainable peace," he added.
Head of the Atomic Energy Organization of Iran (AEOI) Ali Akbar Salehi announced last year that his country had made good progress in manufacturing nuclear propulsion systems used in ships and submarines.
Nuclear propulsion uses a nuclear power reactor to generate electricity on a vessel. Such systems are best known for their use on strategic nuclear submarines, which allow them to stay submerged for weeks avoiding detection. Nuclear propulsion is also used on some big surface ships like aircraft carriers or icebreakers.
Iranian President Hassan Rouhani in 2016 ordered the country's nuclear agency to start plans to produce nuclear fuel and propulsion systems for ships and submarines in response to the violation of the 2015 nuclear deal by Washington.
Currently, Iranian Naval forces don't have nuclear-powered attack submarines. From 1992 to 1996, Iran commissioned the three Kilo-class (called Tareq-class in Iran) diesel-electric submarines from Russia. In 2007, Iran began deployments of small Ghadir-class and Nahang-class mini-submarines for use in shallow coastal waters. Reports on the number of operating Ghadir-class submarines range from 10 to 21, but in 2017, the U.S. Office of Naval Intelligence estimated that Iran possessed 14 of such submarines.
Source: navyrecognition.com