03-Mar-2022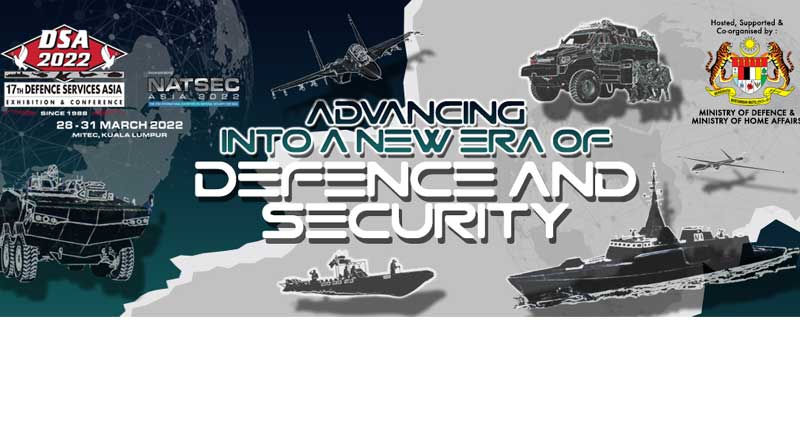 ---
Defence Services Asia and National Security Asia 2022 (DSA 2022 and NATSEC Asia 2022) is the region's pre-eminent showcase of the latest in defence and homeland security solutions.
As the gateway to the region, DSA and NATSEC 2022 – scheduled from March 28-31 at the Malaysia International Trade and Exhibition Centre (MITEC) in Kuala Lumpur – has attracted the participation of 1,170 companies from across the globe.
This includes a total of 20 country pavilions, among whom are Turkey, Italy, South Korea, Germany, Slovakia and China.