16-May-2020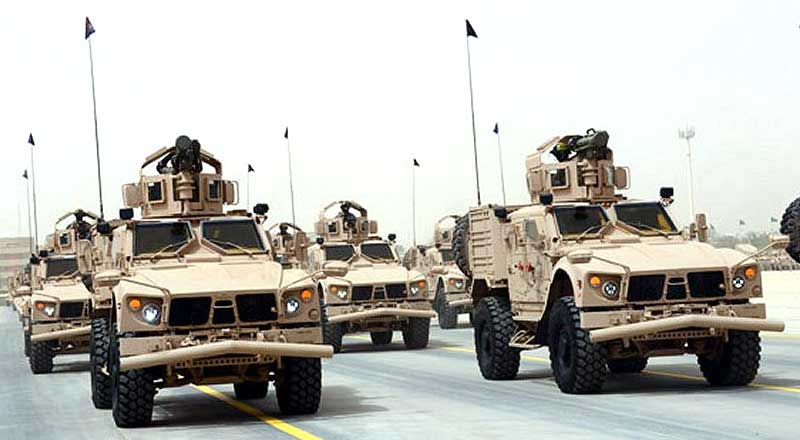 ---
Al Tadrea Manufacturing Company (TMC) was established in 2003 under the name of Al Araba Company until it was renamed to its current name in 2015, it is a part of Al Araba Group Holding. The company Al Tadrea is considered to be the first company in Saudi Arabia that specializes in the defense and space industry and specifically in the field of armored vehicles.
Currently, TMC produces a family of 4x4 armored combat vehicles that includes the Storm I (CEN/B7), Storm II (CEN/B7), and Storm XL (CEN/B7) in different versions. The vehicle can be designed to perform a full range of missions and configured as an armored personnel carrier, ambulances and command post vehicle. The company also produces certified bulletproof glass. It has the capacity to produce more than 20,000 m2 of glass annually, offering protection up to STANAG 4569 IV level.
The new company will manufacture locally tactical wheeled armored vehicles using the expertise of the U.S.-based company Oshkosh Defense, a global leader in the design, production and sustainment of best-in-class military vehicles and mobility systems.
The M-ATV MRAP All-Terrain Vehicle produced by the American Company is already in service with the Saudi armed forces. In September 2013, the Saudi Arabian Army began negotiations for an order for an undisclosed number of M-ATVs. Saudi Arabia received an estimated 450 M-ATVs including some Extended Wheelbase variants.
One of the first vehicles that will be produced by the new company OTM is the medium tactical vehicles (FMTV) based on 4x4 chassis. The new vehicle project will integrate a local design and the manufacturing of cab, body, and other vehicle components.
Source: armyrecognition.com