03-Apr-2020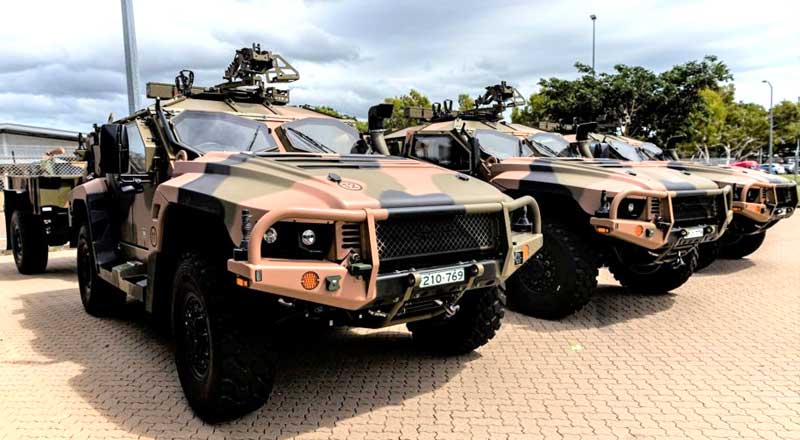 ---
Royal Australian Regiment receives Protected Mobility Vehicle - Light 'Hawkei'

As part of a wider project to replace the ADF's fleet of operational support vehicles, Project Land 121 Phase 4 – Protected Mobility Vehicle (Light) or PMV-L, was a requirement for up to 1,300 specialised light armoured vehicles replace some of the in-service Land Rovers. Key criteria for the project included: off-road mobility, integrated vehicle electronic architecture, substantial payloads, high levels of protection against land mines, improvised explosive devices and ballistic weapons while being light enough to be air transported by military helicopters.
Competitors included the combat-proven Mowag Eagle IV from General Dynamics Land Systems; the British military then selected Ocelot from Force Protection; and the Hawkei from Thales Australia. The Oshkosh Defense JTLV option included entries from BAE Systems/Navistar, AM General/General Dynamics and Lockheed Martin.
In October 2015, the Australian Government announced the purchase of 1,100 Hawkeis from Thales Australia. The Hawkei is a highly mobile, highly protected, 7-tonne vehicle, with in-built systems to allow it to be used as a fighting platform. It has been developed with Vehicle Electronic Architecture to be mission system ready.
Source: armyrecognition.com