10-May-2023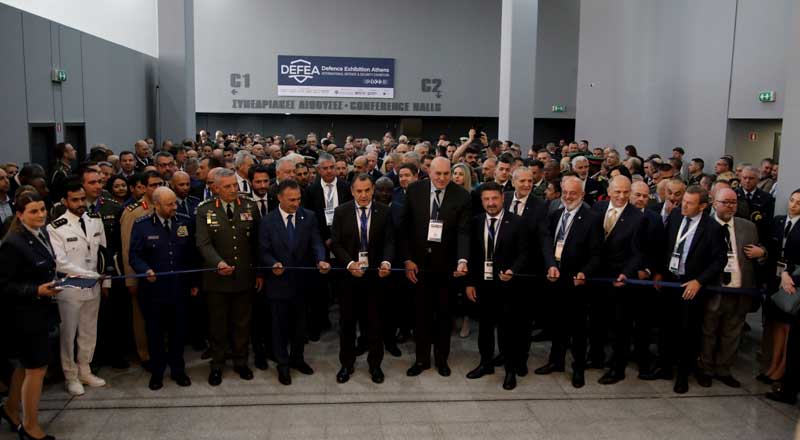 ---
The Minister of National Defence Mr. Nikos Panagiotopoulos inaugurated today the international exhibition for Defence and Security DEFEA 2023. Deputy Minister Mr. Nikos Chardalias, as well as the chief of the National Defence General Staff General Konstantinos Floros attended the ceremony. Additionally, 32 official governmental and military delegations, 10 of which were headed by Ministers or Deputy Ministers of Defence where present as guests of honor of the exhibition.
After the inauguration ceremony, the Minister of National Defence had consecutive meeting with his counterparts, present in the exhibition. Mr. Panagiotopoulos also attending an open discussion under the title "Greece at the Center of Geopolitical Developments" which was focused on the Raise of the Capabilities of the Armed Forces and Extroversion of the Greek Defence Industry.
It should be noted that General Konstantinos Floros with his staff was in the exhibition early enough, to visit the central stand of the National Defence General Staff, before making a complete tour around all the exhibitors.