13-Jun-2020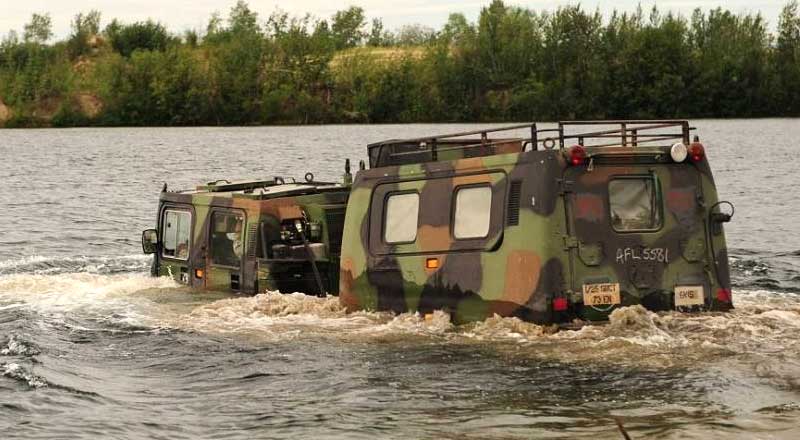 ---
On June 9, 2020, United States National Advanced Mobility Consortium (NAMC), on behalf of the U.S. Army, has issued a Request for Prototype Proposal (RPP) to solicit Firm Fixed Price (FFP) proposals for the research and development of a Cold Weather All-Terrain Vehicle (CATV).
The U.S. Government could potentially award up to two (2) prototype projects as a result of proposal evaluation. The selection decision for the award of a task assignment will be determined using the evaluation criteria and relative order of importance stated within this RPP. The Not to Exceed (NTE) budget for each project award is $2,000,000.
The Offeror shall deliver two (2) CATVs (one (1) General Purpose and one (1) Cargo) to Cold Regions Test Center (CRTC), Alaska, for a limited performance and endurance testing and user evaluation events. The Offeror shall be responsible for all shipping costs. As a contingency, testing may be required at CONUS locations if the testing at CRTC, Alaska, becomes unavailable, weather conditions inhibit testing for ECW or additional testing is needed and can't be performed at CRTC. Determination of testing locations will be made before the contract award.
The U.S. Government may award a follow-on production contract or transaction to the participants in this transaction without the use of competitive procedures, so long as the participants in this transaction successfully complete the prototype project. The potential follow-on production effort is estimated at $250M for up to 165 General Purpose variants designed with the ability to be reconfigured between the General Purpose, Casualty Evacuation or Command and Control configurations and 35 Cargo variants. The potential follow-on production effort may include ancillary services and ancillary items such as spare parts, technical manuals, etc.
The Cold Weather All-Terrain Vehicle (CATV) will replace the aging Swedish-made Small Unit Support Vehicle (SUSV), which the service first bought in the early 1980s. The M973 is also known as the BV-206 and is manufactured in Sweden by Hägglunds Vehicle AB.
The US Army uses the Small Unit Support Vehicle (SUSV) is a full tracked, articulated vehicle designed to support infantry platoons and similar sized units during the conduct of operations in arctic and alpine conditions. The SUSV can be used in all types of terrain, such as trackless terrain, rock, boulders, bog, marsh, and water. The system is a non-developmental item and produced in 4 variants; Cargo Carrier; Command, Control, and Communications; Ambulance; and Flatbed versions. The SUSV is designated in 2 model variants, M973 and M1067.
Source: armyrecognition.com