11-Apr-2020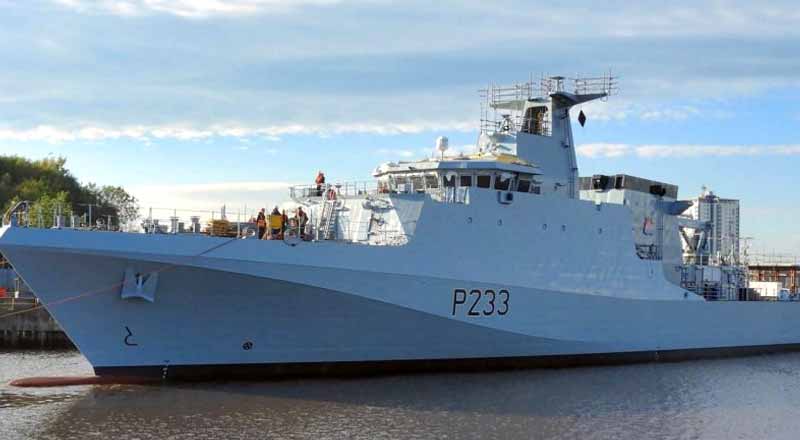 ---
On 6 November 2013, it was announced that the Royal Navy had signed an Agreement in Principle to build three new offshore patrol vessels, based on the River-class design, at a fixed price of £348 million including spares and support. In August 2014, BAE Systems signed the contract to build the ships on the Clyde in Scotland. The Ministry of Defence stated that the Batch 2 ships are capable of being used for constabulary duties such as "counter-terrorism, counter-piracy and anti-smuggling operations".
According to BAE Systems, the vessels are designed to deploy globally, conducting anti-piracy, counter-terrorism and anti-smuggling tasks currently conducted by frigates and destroyers. A £287m order, for two further ships, including Tamar, and support for all five Batch 2 ships, was announced on 8 December 2016. HMS Tamar's commissioning should take place in 2021.
HMS Tamar includes some 29 modifications and enhancements over the Amazonas-class corvette built by BAE Systems for the Brazilian Navy.
Source: navyrecognition.com