29-Apr-2020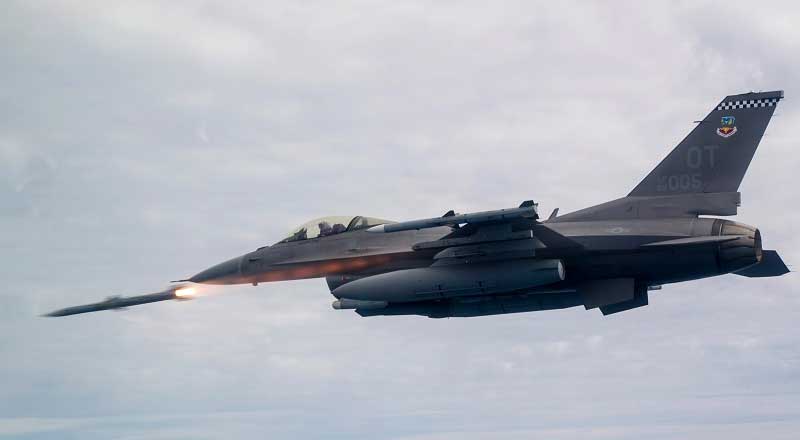 ---
The $455 million program fielded major capability upgrades such as the Active Electronically Scanned Array (AESA) Radar (NORTHCOM's #1 priority Joint Urgent Operational Need), integration with the Joint Air-to-Surface Standoff Missile-Extended Range as well as the latest Advanced Medium-Range Air-to-Air Missile, an Integrated Communication Suite, and 42 other modernization enhancements. Altogether, the upgrades bring reduced pilot workload, enhanced close air support weapons accuracy, increased lethality, and improved projected mission effectiveness rates, according to Capt. Justin R. Marsh, F-16 OFP Lead Engineer.
The F-16 System Program Office (SPO), located at both Hill AFB, Utah and Wright-Patterson AFB is responsible for development and sustainment of capabilities throughout the lifecycle of the aircraft. The F-16 SPO, the 309th Software Engineering Group (SWEG), the OFP Combined Test Force (CTF) including the Air Force Test Center Developmental Test, 53 Wing Operational Test, and the Air National Guard Air Force Reserve Test Center are partnered to develop and field software capability upgrades.
OFP M7.2+ development encompassed over 300 personnel at 7 locations. The 100% organic, in-house development met all requirements while also increasing the reliability of the F-16s Modular Mission Computer. In the midst of the COVID-19 pandemic, the logisticians at Hill AFB were able to safely overcome restrictions through the combined use of remote telework, plus mission essential use of base facilities and were able to complete all documentation to release the upgrade to the field.
The OFP CTF, Eglin AFB, led the F-16 flight test team in support of the M7.2+ program and was credited with more than 4,200 sorties and 4,600 flight hours, including participation in the 2019 Northern Edge Exercise. The OFP CTF is unique in that it is the only dual MAJCOM (ACC and AFMC) unit in the USAF that specializes in fully integrating Developmental and Operational Test under one commander. This construct enables end-to-end ownership and effective integration of the weapon system through design, development, and ultimately the fielding recommendation provided to the USAF.
"The fielding of the M7.2+ OFP to over 600 USAF F-16s marks a milestone in the future of flight test efficiency," said Lt. Col. Ben "Rex" Wysack, Director of the F-16 Test Division, OFP CTF. This was the first F-16 OFP ever managed from beginning to end, entirely under the capable hands of the fine men and women of the OFP CTF. Thanks to the incredible support and hard work from the Integrated Product Team at Hill, Edwards, Nellis, and Wright Patterson Air Force Bases, the warfighter has a much more capable F-16 than before."
OFP M7.2+ is also the official sunset of a legacy software development approach known as "waterfall." Moving forward, F-16 OFP development will use an open source, agile approach called DevSecOps as part of a Department of Defense initiative to revolutionize software development. DevSecOps is a software engineering culture and practice that aims at unifying software development (Dev), with "baked-in" cybersecurity (Sec), and software operation (Ops). The advantages DevSecOps provides over waterfall are shorter development cycles, increased deployment frequency through continuous delivery, and more dependable releases through continuous integration, all in closer alignment with military objectives, Marsh said. "In terms of release cadence we'll be delivering new software to flight test every 13 weeks versus 18 and new OFPs to the warfighter every two years versus every 3-4 years," remarked Lt Col Paul Tinker, Materiel Leader for F-16 USAF Development. "The 309th is making huge strides in their software transformation efforts and leading our developmental enterprise towards the release on demand capability required for a modern Air Force."
Source: airrecognition.com