14-Jul-2020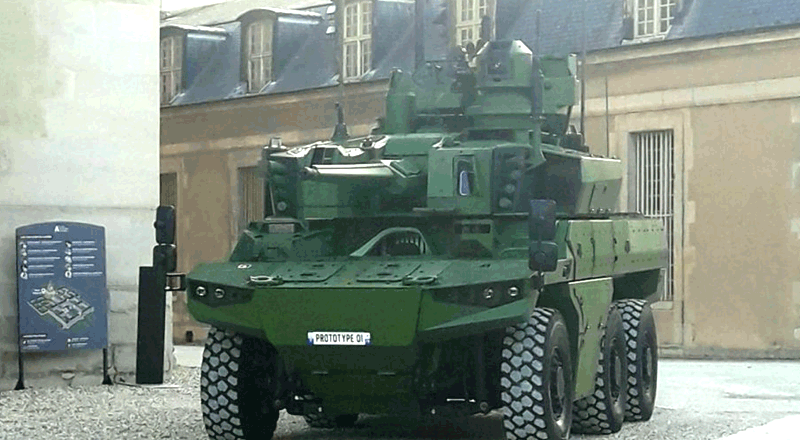 ---
The prototype of the EBRC Jaguar, one of the vehicles of the Scorpion program, was exhibited at the Invalides in the framework of the classic military parade on the Champs Elysées, a parade considerably reduced this year because of the Covid-19 pandemic.
Before being received by the DGA (French Defense Procurement Agency) and delivered to the armed forces, the EBRC Jaguar is in the trial phase at Biscarosse to test its functionalities. Tests were conducted on the tracks of DGA Missile Tests to verify the endurance of the Jaguar under sandy conditions similar to those encountered in external operations, on poor terrain with high rolling resistance. Experts from DGA Project Engineering, DGA Information Control and DGA Missile Tests are mobilized alongside those of DGA Land Techniques to qualify the performances. Protected, mobile, connected and well-armed, the Jaguar benefits from innovative equipment technologies that give it the ability to fight indifferently in a very wide range of environments. By 2030, 300 units will have been delivered to the French Army.
As it will jointly operate with the French army through the common CAMO programme (CApacité MOtorisée), the Belgian army will also receive 60 Jaguars. On June 22, 2017, the Belgian Council of Ministers gave its green light to a proposal of the Defense Ministry for launching the acquisition of two kinds of French-made armored vehicles under a US$1.2bn program: 60 EBRC Jaguars and 417 VBMR Griffon multirole armored vehicles.
Source: armyrecognition.com