13-Jun-2020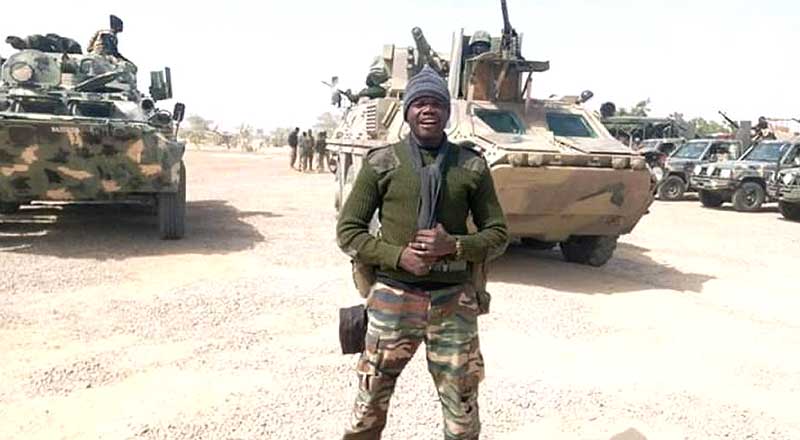 ---
The Ukrainian-made BTR-4E 8x8 wheeled armored APC (Armored Personnel Carrier) vehicles in service with the Nigerian army, several pictures were released on the Internet showing Nigerian soldiers using BTR-4E during combat operations. According to the SIPRI (Stockholm International Peace Research Institute) Arms Transfers Database, Ukraine has delivered 10 BTR-4 to Nigeria in 2014.
The BTR-4E in the Nigerian army is designed to be used as an armored vehicle personnel carrier fitted with a remotely operated weapon station called BM-3 Shturm. This turret is armed with one ZTM-1 30mm automatic cannon. The second armament of the turret includes one KT or PKT 7.62mm machine gun, one AG-17 30mm automatic grenade launcher mounted to the left side of the main armament. Two launchers for the Anti-Tank Guided Missile (ATGM) Barrier is fitted to the right side of the turret.
The design of the BTR-4E is divided into three compartments with driver and commander seats at the front, engine and transmission in the middle and troops compartment at the rear. The vehicle has a crew of three and seven infantrymen can be carried at the rear of the vehicle.
The BTR-4E is motorized with a Deutz EBPO III engine developing 500 or 600 hp. coupled to a gearbox with 5 forward and 1 reverse gear. It uses an 8x8 chassis with independent suspension, automatic transmission, hydro-mechanical with pass-through axles. It can run at a maximum road speed of 110 km/h with a maximum cruising range of 700 km.
Source: armyrecognition.com