21-May-2020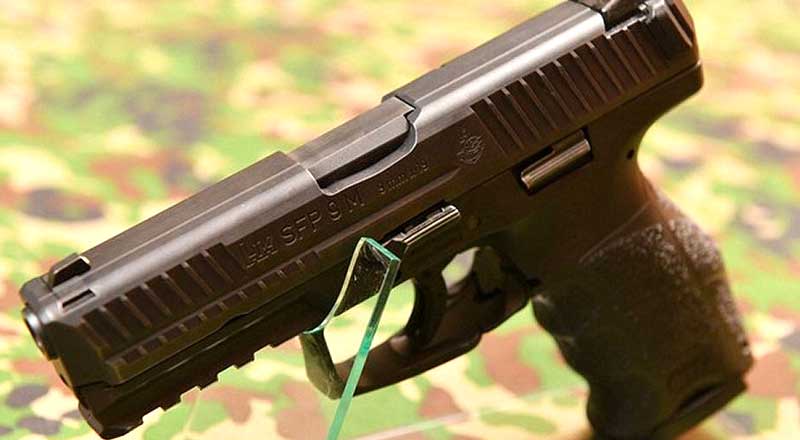 ---
Japan Ground Self Defense Force orders SFP9 9mm pistols from Heckler & Koch
On May 18, 2020, the Japanese Ministry of Defense has announced that Japan's Ground Self-Defense Force (GSDF) orders 323 semi-automatic pistols SFP 9 manufactured by the German company Heckler & Koch.
The JGSDF (Japan Ground Self-Defense Force) is replacing its standard pistol for the first time in 38 years since fiscal 1982. Currently, the Japanese soldiers use the Minebea P9 9mm Pistol, a licensed copy of the SIG Sauer P220.
The SFP9 is a polymer-framed semi-automatic striker-fired handgun designed and manufactured by the German company Heckler & Koch. The modern SFP9 Striker Fired Pistol is a fully pre-cocked system with single-action trigger in caliber 9 mm x 19.
The SFP9 H&K pistol's standard features include unique characteristics and innovative details. Patented charging supports at the rear of the slide simplify and assist charging without injury. The disassembly process requires no tools and guides the user through a mandatory course of action, offering maximum safety to prevent accidents. The weapon cannot be disassembled unless the magazine has been removed. Unlike comparable models of pistols, the weapon automatically de-cocks itself when disassembled. In addition, the trigger need not be pulled before disassembly.
The magazine and ergonomics concept of the P30 were transferred to the new series of pistols. Not only does the SFP9 use P30 magazines, it also features interchangeable back straps and grip shells to provide a total of 27 individual grip shape combinations. Its excellent trigger characteristics promote maximum accuracy during rapid fire sequences. It is based on a well-balanced relationship between hand position, light trigger pull and short trigger travel and reset.
The SPF9 has an extended full-size Picatinny MIL-STD-1913 rail molded into its polymer frame for mounting lights and accessories. It has a weight of approx. 710 gr. with the magazine and can use magazines with 15, 17, or 20 rounds.
Source: armyrecognition.com