24-Apr-2020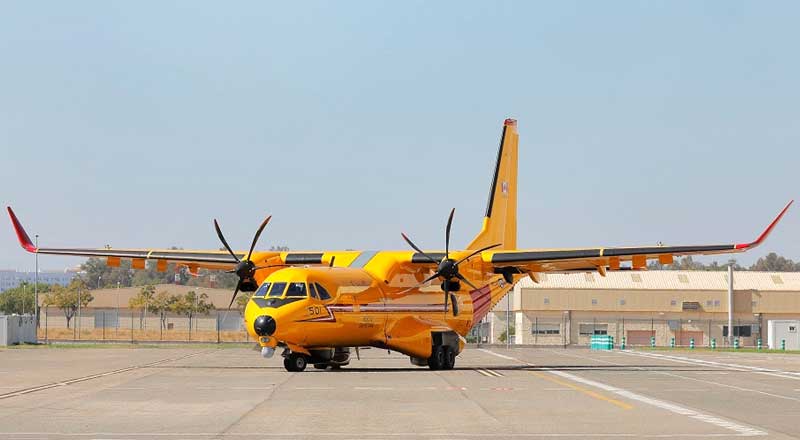 ---
In late 2016, Canada announced that it had selected the Airbus C295W for its FWSAR program. The contract to Airbus includes 16 C295 aircraft and all In-Service Support elements including, training and engineering services, the construction of a new Training Centre in Comox, British Columbia, and maintenance and support services.
The Air Force took delivery of the first aircraft last year. The RCAF's CC-295 FWSAR fleet is expected to achieve initial operational capability in 2020 and full operational capability in 2022.
The C295 variant that Canada is receiving is the latest version, equipped with winglets that make it capable of transporting more payload over larger distances, resulting in fuel savings as well as increased safety margins in mountainous regions.
Numerous enhancements are being introduced in the Canadian C295s, responding to the country's specific search and rescue mission requirements. With the aircraft routinely operating in the harsh conditions of the North Atlantic, the C295s for Canada includes several improvement to guarantee crew safety, such as an advance avionics package compliant with the most demanding navigation regulations, reinforcements in the fuselage that improve ditching operations and a hatch to allow a rapid aircraft evacuation in case of a forced landing in the ocean.
Additionally, elements have been incorporated for aerodynamic drag reduction to improve time-on-station for the aircraft and increase the top speed during search and rescue missions. The C295 cabin interior is tailored to the Canadian Air Force's operational, with such as a new wireless intercom system for crew communications, the increase of spaces for storing SAR equipment, additional lighting for medical evacuation duties and lighting compatible with the use of night vision systems.
Source: airrecognition.com