19-Apr-2020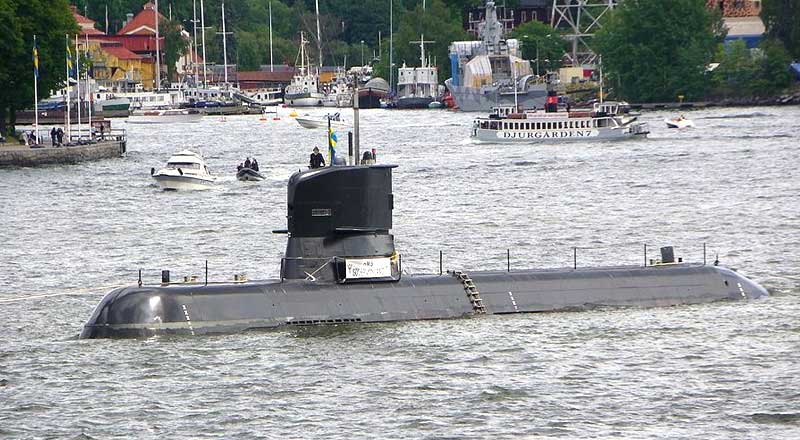 ---
Sweden could sold two second hand A17 Södermanland class Submarines to Poland

The Swedish government has started the process for the sale of two second-hand A17 Södermanland class Submarines to Poland. According to news published by the Polish military website Defence24, the Swedish government has asked the parliament to issue an approval of the sale of two used submarines to Poland including the HSwMS "Södermanland" and the HSwMS "Östergötland".
The Swedish Södermanland class of diesel-electric submarines consists of HSwMS Södermanland and HSwMS Östergötland. These two submarines were originally launched as Västergötland-class submarines in 1987 and 1990, and have been relaunched as a new class after extensive modernization in 2003 and 2004 by Kockums AB.
The two Södermanland Class diesel-electric submarines were upgraded in 2000. HMS Södermanland was relaunched in September 2003 and returned to service in mid 2004. HMS Östergötland was relaunched in September 2004 and returned to service in 2005. According to military navy sources, the upgraded submarines will be able to be operational for another 20 years without further modernisation.
In January 2006, Swedish Company Saab Systems has received an order from FMV, the Swedish Defence Materiel Administration, to modernize the command and control systems on Sweden's Gotland and Södermanland class submarines with the SESUB 960 providing network enabled defence capabilities to the submarines. In 2010, the submarines were also upgraded with new inertial navigation systems from Northrop Grumman.
The Södermanland Class submarine is armed with six conventional 533 mm torpedo tubes and three 400 mm bow torpedo tubes. The 533 mm tubes can launch type 613 heavy-weight, anti-surface ship torpedoes. Type 613 can carry a 240 kg warhead up to a range of 20km. The 400 mm tubes can fire Type 43 lightweight anti-submarine torpedoes.
The Södermanland Class submarine is powered by a diesel-electric and Stirling AIP system integrating two Hedemora diesel-electric engines and two Kockums v4-275R Sterling AIP units.
Source: navyrecognition.com