04-Apr-2020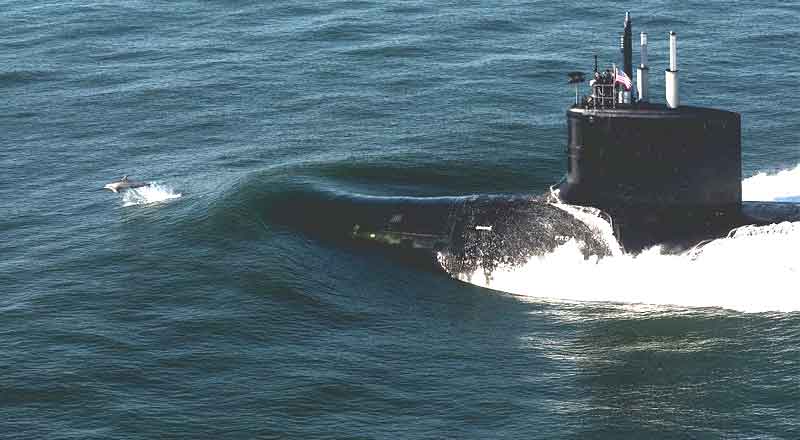 ---
US Navy has commissioned USS Delaware SSN 791 Virginia class nuclear attack submarine

Although the traditional public commissioning ceremony was canceled for public health safety and due to restrictions on large public gatherings, the Navy commissioned USS Delaware administratively and transitioned the ship to normal operations. Meanwhile, the Navy is looking at a future opportunity to commemorate the special event with the ship's sponsor, crew and commissioning committee.
The Virginia class, also known as the SSN-774 class, is a class of nuclear-powered cruise missile fast-attack submarines, currently in the military service in the United States Navy. Designed by the General Dynamics's Electric Boat (EB) and the Huntington Ingalls Industries, the Virginia-class submarines are the American Navy's latest undersea warfare platform which incorporates the latest in stealth, intelligence gathering and weapons systems technology.
Virginia-class submarines are designed for a broad spectrum of open-ocean and littoral missions, including anti-submarine warfare and intelligence gathering operations. They are scheduled to replace older Los Angeles-class submarines, many of which have already been decommissioned. Virginia-class submarines will be acquired through 2043, and are expected to remain in service until at least 2060, with later submarines expected to remain into the 2070s.
This is the first time in nearly 100 years the name "Delaware" has been used for a U.S. Navy vessel. It is the seventh U.S. Navy ship, and first submarine, to bear the name of the state of Delaware. Delaware is a flexible, multi-mission platform designed to carry out the seven core competencies of the submarine force: anti-submarine warfare; anti-surface warfare; delivery of special operations forces; strike warfare; irregular warfare; intelligence, surveillance and reconnaissance; and mine warfare.
The submarine is 377 feet long, has a 34-foot beam, and will be able to dive to depths greater than 800 feet and operate at speeds in excess of 25 knots submerged. It will operate for over 30 years without ever refueling. Delaware's keel was laid April 30, 2016, and was christened during a ceremony Oct. 20, 2018. It is the final Block III Virginia-class submarine, before the next wave of Block IV deliveries.
Source: navyrecognition.com