25-Apr-2020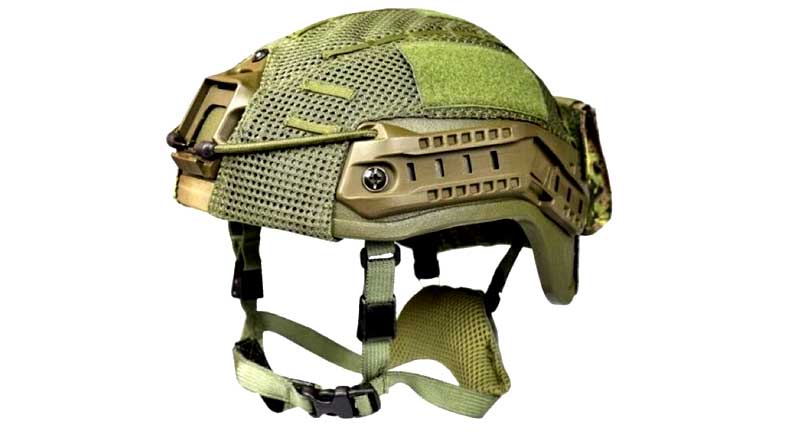 ---
The Polish Minister of Defense did not mention the specific model of the new helmet, but the picture released on the Twitter account shown the HP-05 ballistic helmet of Polish Company Maskpol which is based on a "high-cut" design to protect the user's head against direct shrapnel impact and some small arms ammunition. Helmet model HP-05 is the latest type of helmets designed for special military and Police units.
According to technical specifications published on the official website of the Polish Company Maskpol, the HP-05 helmet has a ballistic resistance against shrapnel-proof – V50 rating above 600 m/s for shrapnel of FSP 1,1g, bullet-proof – 357 Magnum JSP 10,2g (425±15) m/s and 9x19 mm FMJ 8,0g (360±15) m/s - according to PN-V-87001:2011.
The Maskpol HP-05 ballistic helmet is available in three sizes with a fully adjustable four-strap harness. It has a weight from 1.25 kg to 1.45 kg depending on the size.
The HP-05 helmet is also fitted with accessory rails and night vision goggle mounting bracket and it is fully compatible with military equipment including bulletproof vest, filtering protective garment, gas mask, individual means of voice communication and eye protection devices.
Source: armyrecognition.com