27-Mar-2023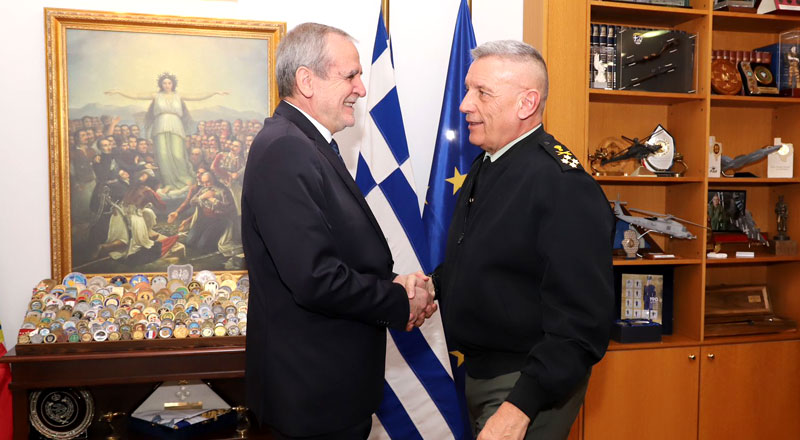 ---
On Monday, March 27, 2023: The Chief of the National Defence General Staff, General Konstantinos Floros, had a meeting in his office with the organisers of DEFEA 2023 Exhibition together with the President of the Hellenic Defense Equipment Manufacturers Association (SEKPY), Mr. Anastasios Rozolis. In the meeting, participated the President of the exhibition organising company ROTA S.A. Mr. Georgios Tsausoglou, the managing director Mr. Alexios Lagoudakis and the Director of "DEFEA 2023" Mr. Vasilios Barkas.
During the meeting, which was particularly friendly, the organisation and coordination between the NDGS and the exhibition executives were discussed. Additionally the planning of actions regarding the holding of the upcoming "DEFEA 2023" which will take place from May 9 to 11 in Athens. It should be noted that in the year 2021, the DEFEA exhibition took place for the first time in Athens (https://geetha.mil.gr/defea 2021 2/).
The Chief of NDGS referred to the importance of organising high level defence equipment exhibitions, through which the country's capabilities are highlighted and projected both at the level of organization and in the field of defence industry. He especially mentioned that DEFEA provides opportunities to exchange views, know how and information on modern developments as well as to showcase the training and operational potential of the Armed Forces.
The organisers of the exhibition expressed their appreciation for the significant contribution of the Armed Forces to its ultimate success.