27-Feb-2022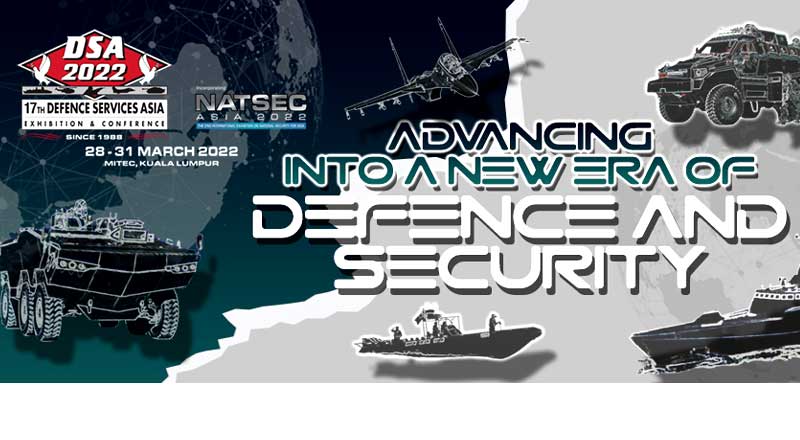 ---
DELIVERING CRITICAL INSIGHT INTO THE FUTURE OF DEFENCE AND SECURITY INDUSTRY
Less than 6 weeks away and preparations at MITEC are well underway for the long-awaited DSA 2022 & NATSEC Asia 2022. Here's what is in store, including the highlights:
The inaugural '@MY Defence Security Innovation Pavilion' aims to promote locally made Defence and Security products, innovations, technologies and solutions. With this, we hope to accentuate the capabilities and competencies of local companies, providing equal opportunities for them to introduce their products to the domestic and international markets.
A segment on 'Cyber Defence and Security' brings together thought leaders and revolutionary speakers to share insights on trends and strategies in the Cybersecurity World. By joining this conference, you can connect with hundreds of vendors and explore the latest developments in the cybersecurity industry. An exciting Cybersecurity Hacking competition is also on the cards, to help identify and unearth young talents who are looking to prove their technical and system protection skills.