28-Apr-2020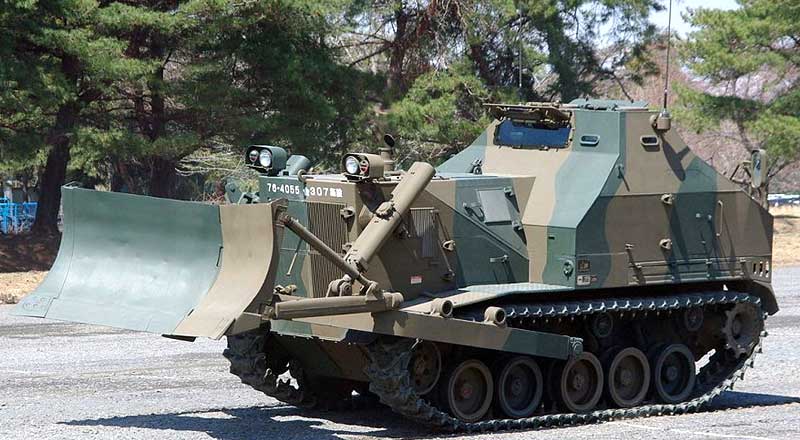 ---
Japanese army selected Hitachi to develop and manufacture new armored bulldozer

The original plan, to replace the Japanese Ground Self Defence Force's aging Type 75 armored bulldozer, was to procure overseas and indigenous products then compare them under a separate program, but this plan was abandoned in order to develop an indigenous solution. Mitsubishi Heavy Industries and Hitachi both applied, with the latter being awarded the JPY634.7M contract, although the number of vehicles and timeframe have not been disclosed.
The armored bulldozer is a specific vehicle used by combat engineering troops. This type of vehicle combines the earth moving capabilities of the bulldozer with armor which protects the vehicle and its operator in or near combat. Most are civilian bulldozers modified by addition of vehicle armor/military equipment, but some are tanks stripped of armament and fitted with a dozer blade. Some tanks have bulldozer blades while retaining their armament, but this does not make them armored bulldozers as such, because combat remains the primary role — earthmoving is a secondary task.
The Type 75 armored dozer was developed to meet the requirements of the Japanese Ground Self-Defense Force. It enters in service with the Japanese army in 1975.
The Type 75 can carry out over 90% of the tasks of the Caterpillar D6 medium dozer, but the vehicle is fitted with armored crew cabin that provides protection against firing of small arms and artillery shell splinters. The front of the vehicle is fitted with a large dozer blade which is used to move obstacles.
Source: armyrecognition.com