12-Jun-2020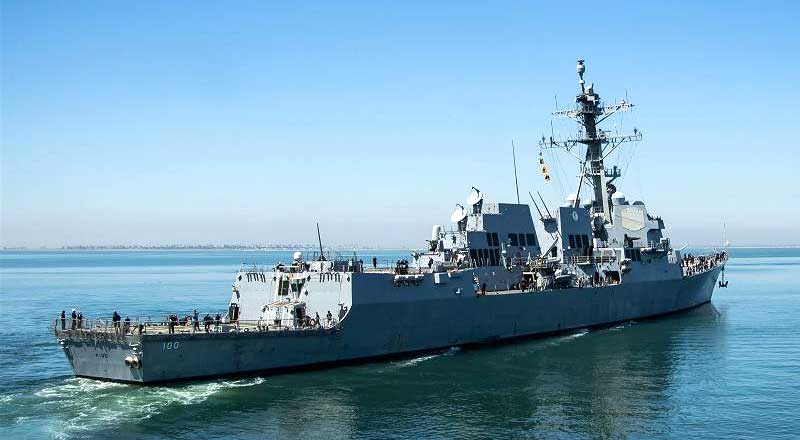 ---
According to information released by the US Navy on June 10, 2020, the Arleigh Burke-class guided-missile destroyer USS Kidd (DDG 100) departed San Diego to continue her scheduled deployment, June 10. The ship is scheduled to return to the U.S. Southern Command area of responsibility to continue its mission in support of SOUTHCOM Enhanced Counter Narcotics Operations in the Caribbean and Eastern Pacific.
The U.S. Navy USS Kidd is assigned to U.S. 3rd Fleet, which leads naval forces in the Pacific and provides the realistic, relevant training necessary for an effective global Navy. U.S. 3rd Fleet constantly coordinates with U.S. 7th Fleet to plan and execute missions based on their complementary strengths to promote ongoing peace, security, and stability throughout the entire Pacific theater of operations.
The USS Kidd (DDG-100) is an Arleigh Burke DDG 51 class destroyer in service with the United States Navy. It was christened by Admiral Kidd's granddaughters, Regina Kidd Wolbarsht and Mary Kidd Plumer on 22 January 2005 at Ingalls Shipbuilding in Pascagoula, Mississippi. The Arleigh Burke class of guided missile destroyers (DDGs) is a United States Navy class of destroyer built around the Aegis Combat System and the SPY-1D multifunction passive electronically scanned array radar.
The USS Kid is powered by four GE LM2500-30 gas turbines, each rated at 33,600hp with a power turbine speed of 3,600rpm, driving two shafts with controllable pitch propellers. The ships is armed with 1 × 32 cell, 1 × 64 cell Mk 41 vertical launch systems, 96 × RIM-66 SM-2, BGM-109 Tomahawk or RUM-139 VL-Asroc missiles, one 5-inch (127-mm)/62 Mk-45 Mod 4 (lightweight gun), two 25 mm Mk 38 automatic cannons, four .50 cal (12.7 mm) gun,two Mk 46 triple torpedo tubes and one 20mm Phalanx CIWS (Close-In Weapon System).
Source: navyrecognition.com